Coordinated move management solutions, from planning and logistics through to transition and relocation.
Efficiency
Businesses that use professional office move management services increase their efficiency by an average of 20%.
Supported
75% of office moves conducted without the help of professional office move management services do not run smoothly.
On schedule
Over 75% of companies in the uk reported that by using a move management expert their relocation was completed on schedule.
On budget
Over 80% of uk companies that relocated using a move management expert reported that their relocation was completed within budget.
Making Moves Easier with End-to-End Logistics Solutions
Seamless solutions from door to door.
End-to-end move management sees our team of experts handle every aspect of the logistics process when your business makes the change from one location to another or departmental moves within your current building. With a wealth of experience, whatever the scope, we are ready to take on any move, overseeing every detail from start to finish.

Smooth transitions
Our move management team will not only coordinate the physical move, including moving furniture and equipment, but work in partnership with you to ensure that all your staff feel part of and excited by the move.
We know that moving is not just about boxes.
When making the decision to relocate, meticulous planning and organisation is crucial. Selecting the right partner to make that move is paramount.

Trusted partnerships
We have in excess of 30 years' experience within the move management sector.
Our focus is on forming strong client partnerships from the outset, listening, guiding, and collaborating with your own internal teams.
Expert insight for your business
Whatever the size of your company or the scope of your move we have the skills, team and experience to support you through your relocation and work hand in hand with you and your team to ensure a smooth transition.
Here are five common challenges clients encounter and the ways in which we offer support and solutions:
First time mover
We understand an office move feels overwhelming, especially if you do not have any prior experience of relocation. Our move managers will be on hand walking you through the entire process, every step of the way.
IT considerations
In the first instance we provide a full decommissioning and recommissioning service. To ensure safe transportation of all equipment, our team use a variety of packing solutions from computer crates and flat screen covers through to keyboard protection and bubble wrap.
Downtime
To keep downtown to a minimum our team of experts create a detailed program of works set against clear timescales for every stage of your move. This forms a key part of the partnership contract and is put in place from the offset to allow us to collectively ensure you have the required staffing levels to ensure peace of mind throughout the relocation process.
Resistance to change
Engaging the whole team from the offset is key. It will allow time for questions to be answered, reassurance to be given and to ensure everyone feels a part of the move. We encourage appointing 'change champions' within the organisation to support colleagues through the transition.
Budget
Working with move management specialists who bring extensive experience, expertise, and relationships will ensure your relocation is realised on budget and on time.
Don't let uncertainty hold you back – click to access Commercial's expert advice and make informed decisions.
Request a call
Contact us today
Don't just take
our word for it…
Commercial deliver. We are fortunate to work with some amazing partners. Here are some examples of great things we hear every day.
French Connection are indebted to the expertise of the Commercial Interiors team for their support with planning an operation that allowed our onsite teams to carry on working while the move took place and set out in precise detail for each area of the office. They provided boxes and packaging, stored equipment safely and allowed us to rationalise our furniture and arranged for any items no longer needed to be recycled.
TRANSITION MANAGEMENT 
We have been working with clients to move from one location to another for more than 30 years.
We supply a comprehensive move management checklist and whether it is a relocation, expansion, remodelling or downsizing, we have it covered. The range of support includes:
Packing and preparation
Space planning and move management
IT and technology expertise
Dilapidation works
Document storage
Clearance and disposal
Recycling and reuse
Crate hire
Changes in the way we work, often mean changes to the places we work in.
Recent trends towards more flexible hybrid working patterns, have seen an increase in companies re-thinking the volume, location and function of their physical workspaces.
For many businesses, this means remodelling or downsizing their office spaces. Others are consolidating multiple sites into larger premises where people can come together, when not working remotely. Often, this presents an opportunity to set a new real estate strategy, streamlining overheads.
Places for people to thrive.
With remote working here to stay for many organisations, and staff looking for savings from moving out of the big cities, corporate clients are taking a fresh look at locations that offer work-life balance and avoid capital-city premiums.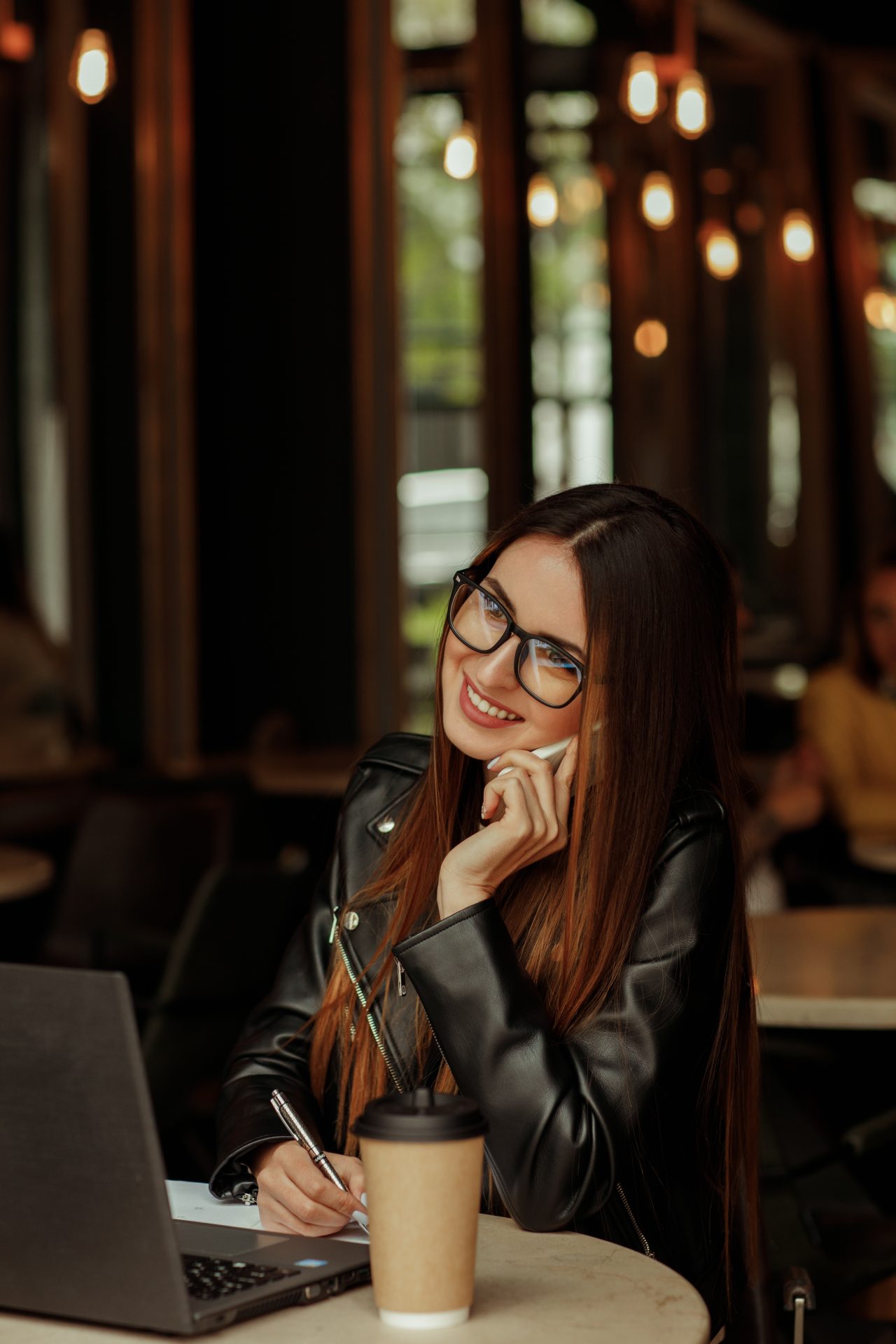 Before beginning any project, it is important to take the time to clearly define what the desired outcome is. It helps to inform decisions and ensure the project is feasible and achievable.
Preparation
Let us start by ensuring your business is in the best position to move.
Assess
We will work out how much office space you need & other requirements.
Schedule
A careful timeline of action will keep your office move on track and ensure you never miss a deadline.
Budget
We will help you to work out how much your office move is going to cost, so you can set a realistic office relocation budget.
Secure your lease
Our team can help you negotiate a competitive and favourable office lease.
Interior design
Commercial's design team can create an inspiring working environment that enables your staff and business to thrive.
Communications
With Commercial's help, you will be guaranteed that your new office is ready for action with IT and phone cables in the right place.
Engagement
We will work with you to announce your office move to staff so they feel supported, valued and engaged throughout the process.



Don't just take
our word for it…
Commercial deliver. We are fortunate to work with some amazing partners. Here are some examples of great things we hear every day.
Commercial solved a costly problem related to storing unused furniture resulting from changes in our property portfolio. Their team conducted a comprehensive stock inventory of items across various storage locations, identifying those suitable for reuse, continued storage, or recycling. This enabled us to efficiently decide to reuse or recycle the majority of our furniture, leading to a significant reduction in our storage costs.
The Tesco procurement team have been delighted with the way Commercial share our desire to entrench sustainability into our supply chain – we really are kindred spirits. Our ethical and sustainability policies are of paramount importance to our reputation and the Commercial team reviewed and approved all products in a short timeframe. Commercial are already committed to the ETI base code and are working on achieving EcoVadis accreditation for all suppliers on the Tesco account.
The new Walsall Housing Group office is a fantastic, fresh and modern workplace thanks to the wonderful work of the Commercial interiors team. They created a steering group to work alongside us to understand our demands and held regular meetings during the design process to keep us informed of the progress. Our desire was for a more collaborative space, with meeting booths and one-to-one seating, rather than traditional desks – and they delivered a fantastic final fit-out over the full four-floor building.
Each year, Commercial supplies accessory packs to graduate trainees at a leading accountancy firm, which are then picked, packed, and delivered to their home addresses by the Commercial Foundation. This not only guarantees that every new employee has the necessary equipment to be productive from their first day but also allows their IT team to focus on other responsibilities. Collaborating with the Commercial Foundation generates substantial social value returns on investment for the firm and contributes to improving the lives of the Foundation's volunteers.
Wollens have enjoyed a long-standing and fruitful partnership with Commercial because they are always introducing innovations and improvements to our IT environment. As the threat of cyber-attacks increases it was vital that we strengthened our capabilities for dealing with a ransomware attack with a cloud-based backup solution. Our solution means data cannot be altered or deleted, giving us a crucial way of recovering data to minimise any potential downtime and financial losses
Working with Commercial for our branded materials has proved to be effective and collaborative. The team is efficient and they listen to requests for improvements. Commercial has made branded goods simple.
As E-commerce in retail continues to grow, Commercial's stock-management and fulfilment expertise has allowed a leading UK retailer to free huge amounts of warehouse space. Commercial took on the stocking of our employee uniform, transferring to a new supplier with the management of the supply being consolidated into their existing supply accounts. Not only did this free vital space in their distribution centre, the consolidated supply of all GNFR delivered significant delivery cost savings.
At JoJo Maman Bébé we are happy to work with the Commercial Foundation and support inspiring work they do to help disadvantaged young adults. Like us, the Foundation are a B Corp certified organisation that is proven to put purpose ahead of profits. We have enjoyed working with their volunteers to help with a mug-making activity. We are now working alongside them to create an introduction gift for our new employees, these include printed mugs, pens and notebooks.
Ready to boost your business's performance? Click now to work with Commercial's skilled consultants.
Request a call
Contact us today
Frequently Asked Questions
Welcome to our Move Management FAQ section, your resource for expert insights and guidance on the intricate process of relocating your business. Whether you're planning an office move, expansion, or consolidation, you'll find answers to your questions and discover valuable tips to streamline the process. Ready to get started on your next move? Contact us today for personalised assistance and support. We're here to ensure your move is smooth and successful. Contact Us Now.
What is Move Management?
Move Management is a process used to plan and organise the logistics of relocating a business from one location to another. It involves the coordination of the physical move, including furniture and IT equipment, as well as the organisation of the transition of personnel and services.
What are the benefits of using a Professional Move Management Partner?
Move Management helps to minimise downtime, reduce costs, and ensure that all necessary services and personnel are in place prior to and during the move. It also helps to minimise disruption to operations, ensure safety and security, and ensure a smooth transition to a new location.
How can Business Interiors help to reduce costs and minimise downtime?
Business Interiors can help to reduce costs by ensuring that the right personnel and services are in place, and by helping to streamline the entire process. By following a detailed program of works we will ensure that you are moved to your new location within the required timeframe.
How can Business Interiors help to ensure safety and security during a move?
Business Interiors can help to ensure safety and security during a move by making sure that all furniture and equipment is properly packed and labelled, that all personnel and services are in place and ready to go, and by ensuring that the move is completed within the allotted time frame.
What budget do I need to allow for the move?
Our experts will come to site and carry out a full detailed survey of the equipment, staff to be moved and location you are moving from and moving to. We will then provide a detailed and accurate cost for the move and produce a detailed program of works and contract.
What services does Move Management include?
Move Management typically includes services such as packing and preparation, licensed clearance and disposal, equipment delivery and installation, document storage, and the coordination of personnel and services for the transition.
What are the benefits of using Business Interiors for Move Management?
Business Interiors have in excess of 30 years of experience in moving clients within existing buildings and to new locations. Our Move Management experts have a proven track record and have numerous clients who would be happy to substantiate our capabilities in this area.
How do you get staff to buy-in to the move when they are resistant to change?
Business Interiors will help you to engage with your staff early in the process to ensure that they feel part of and embrace the move. We would suggest that you nominate change champions from a cross section of your staff to ensure buy-in.
What should be done to ensure a smooth transition during a move?
To ensure a smooth transition during a move, it is important to plan ahead and coordinate all necessary services and personnel. It is also important to make sure that the physical move is completed safely and on time.
How do I ensure that my IT Equipment is moved safely?
We provide a full decommissioning and recommissioning service and use computer crates or movement cages, flat screen covers, keyboard protection and bubble wrap to ensure safe transportation. Our focus is to minimise any downtime between moves.
EXPLORE OUR SERVICES
Other areas of interest
We offer more than just software support: our specialists are here to maximise the potential of your business, enhance efficiency, and create a smarter, safer business environment for you.

Workspace Consultancy
Unlock the full potential of your business interiors with professional workspace consultancy. Create functional, inspiring environments that drive collaboration and innovation.

Fit Out
Upgrade your business interiors with expert  fit-out services. From planning to execution, we deliver customised solutions that optimise space and maximise productivity.

Furniture
Strengthen your business interiors with our curated furniture collection. Choose from a variety of styles to create an inviting, functional, and visually appealing workspace.
At Commercial, customer safety and data security are paramount.
That's why we utilise one-time passwords (OTP) to verify email addresses and ensure a secure user experience.
When communicating with us via our website,  you'll receive a unique OTP via email, which acts as a temporary code to confirm your identity.
This additional layer of authentication safeguards against unauthorised access and protects your personal information from potential threats. By implementing OTP verification, we maintain the highest standards of confidentiality, providing our valued customers with peace of mind and a safe environment for their online interactions.
Your trust is our priority, and we are committed to upholding the utmost security measures to protect your data at every step.
Send our Business Interiors team a message