Scalable, secure deep storage solutions
Putting your deep storage in safe hands
The UK market for companies offering deep storage solutions for products is expected to grow in the coming years, with increasing demand from industries such as e-commerce, retail, and healthcare.
The UK government's commitment to achieving net-zero carbon emissions by 2050 is expected to drive demand for energy-efficient and sustainable deep storage solutions for products.
The adoption of advanced technologies such as automation and robotics is driving the development of more efficient and intelligent deep storage solutions for product storage in the UK market.
DEEP STORAGE SERVICES
Lightening your load, let us take care of your deep storage needs
Managing stock and organising your business's storage needs can be a big issue.  At Commercial, we offer a range of deep storage solutions that aim to contribute to your organisation's success.
We have a wealth of knowledge and experience in warehousing, inventory management and logistics, making us well-equipped to provide tailored solutions that meet every client's needs. The focus, for our expert team, is on helping you to optimise your supply chain operations, reducing costs, and improving your organisation's overall efficiency.
Tackling the deep
storage solution
From cost to compliance, finding the right deep storage solution for your business can be challenging.
Understanding needs
It can be tricky to determine the volume of inventory you want to store, or the duration of storage you require. Commercial's expertise means we can quickly assess your needs and identify the most suitable deep storage solution for you.
Identifying the right partner
There are lots of companies offering deep storage solutions, making finding the right partner challenging. Qualification and experience are key attributes to look for – and qualities that we pride ourselves on.
Cost management
The cost of deep storage solutions can be significant. Working with a partner like Commercial ensures a thorough understanding of your cost drivers so that you have the most cost-effective storage solutions.
Integration with existing systems
You may already have existing inventory management systems or other technology in place. This can make incorporating deep storage solutions with these systems challenging, fortunately we have extensive expertise in systems integration and data management.
Compliance
It's vital to comply with industry regulations and standards, but these can be complex and time-consuming to navigate. We have in-depth and up-to-date knowledge of the legislative landscape, to ensure your deep storage solutions meet all relevant regulations and standards.
For scalable, secure deep storage solutions tailored for you, please get in touch.
Don't just take
our word for it…
Commercial deliver. We are fortunate to work with some amazing partners. Here are some examples of great things we hear every day.
The Tesco procurement team have been delighted with the way Commercial share our desire to entrench sustainability into our supply chain – we really are kindred spirits. Our ethical and sustainability policies are of paramount importance to our reputation and the Commercial team reviewed and approved all products in a short timeframe. Commercial are already committed to the ETI base code and are working on achieving EcoVadis accreditation for all suppliers on the Tesco account.
Taking stock of a booming market, so you stay competitive.
The deep storage solutions market is evolving rapidly, with new innovations and technologies emerging to meet the needs of businesses – optimising your supply chain operations for maximum efficiency and cost-effectiveness.

Technology
The use of automation technology, such as robotics and automated storage and retrieval systems (ASRS), is expected to increase in the deep storage solutions market.

E-commerce
The growth of e-commerce is driving demand for deep storage solutions, as businesses look to manage large volumes of inventory for online sales.

Sustainability
Environmental sustainability is becoming an increasingly important consideration in the deep storage solutions market.

On-demand
On demand warehousing is a flexible and cost-effective solution that allows businesses to rent warehouse space on a short-term basis, as and when they need it.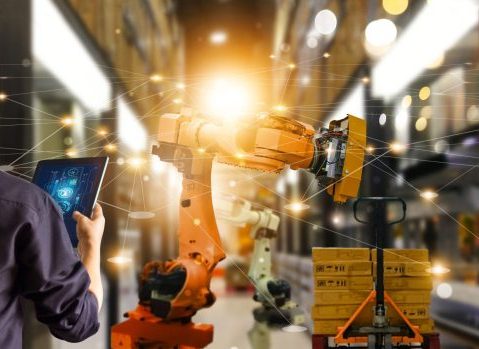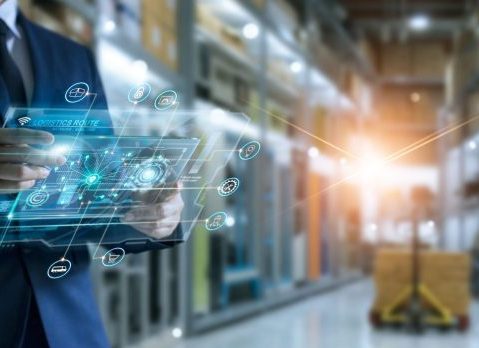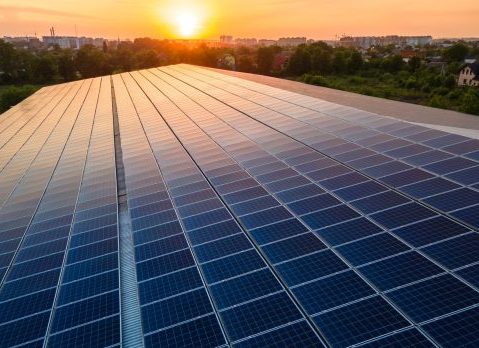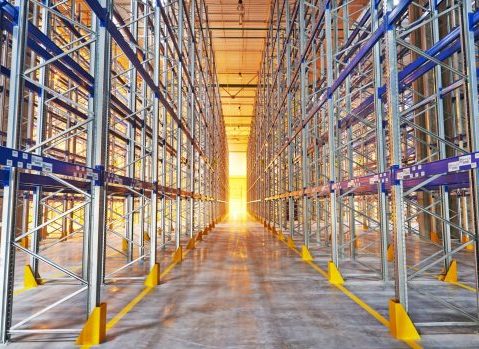 Automation can help businesses reduce labour costs, increase accuracy and efficiency and improve safety.
The integration of data analytics is also expected to play a significant role in the market. By analysing data on inventory levels, order volumes and other key metrics, businesses can optimise their inventory management processes, reduce costs and improve customer satisfaction.
As more businesses transition to e-commerce, there will be increased demand for flexible and scalable deep storage solutions that can accommodate a wide range of inventory types and sizes.
Companies are looking for ways to reduce their carbon footprint and improve their environmental performance.  Deep storage solutions providers are responding with sustainable solutions, such as energy-efficient warehouses and renewable energy sources.
This trend is expected to grow, as businesses look for more flexible and agile solutions to manage their inventory.

Packing a punch above our competitors
Our differentiation goes beyond our service and expertise. By focusing on innovation, customisation, geographic reach, sustainability and value-added services, we offer a unique value proposition.
Tailored solutions are key – with bespoke packages, rather than off-the-shelf solutions, that meet your business needs. We invest heavily in cutting-edge technology to offer unique solutions that improve efficiency, accuracy and cost-effectiveness for you.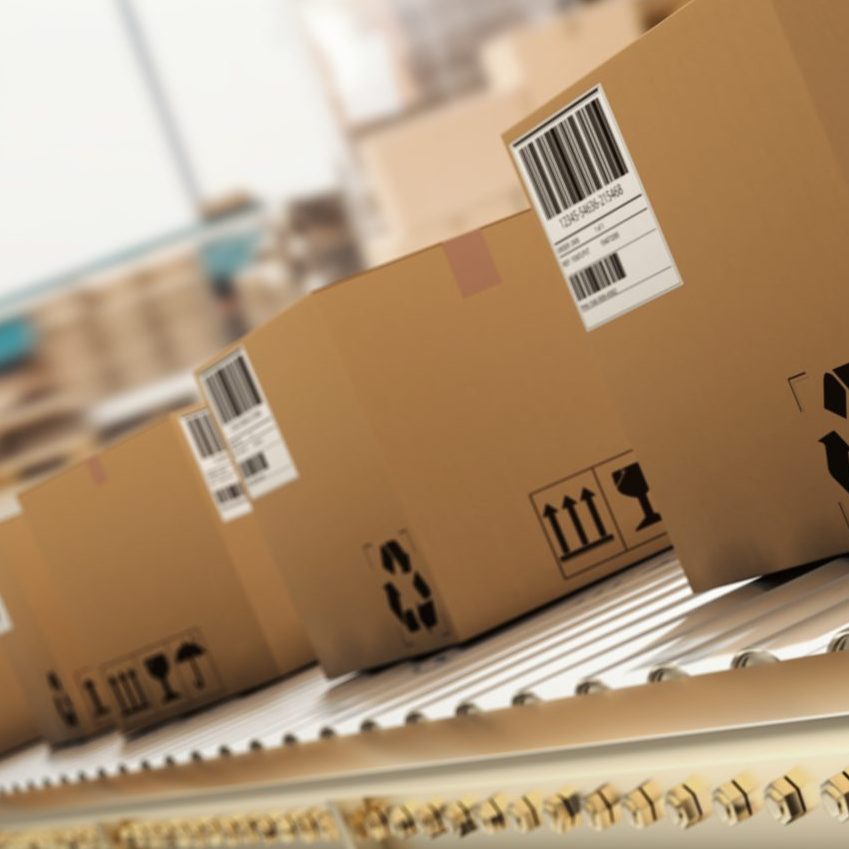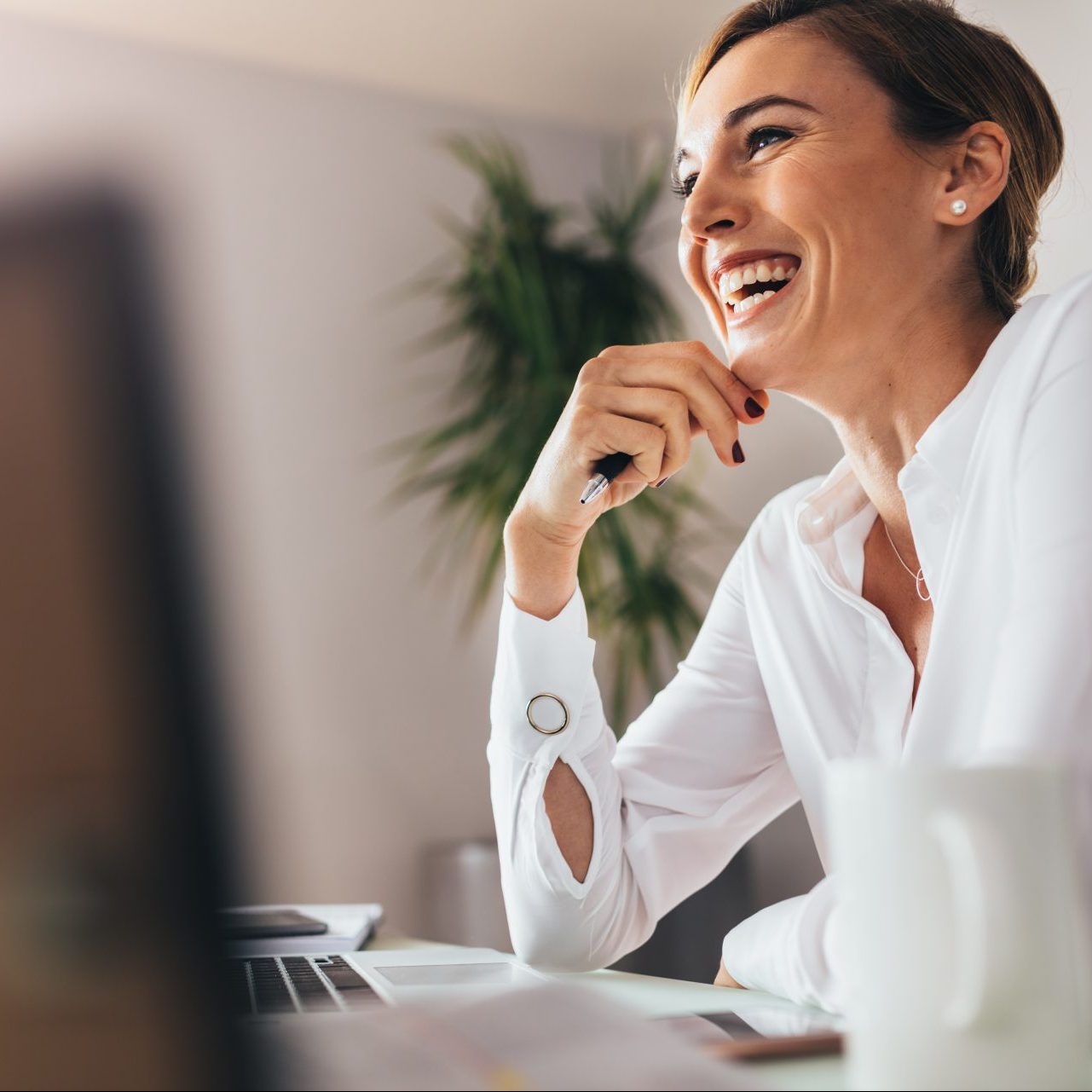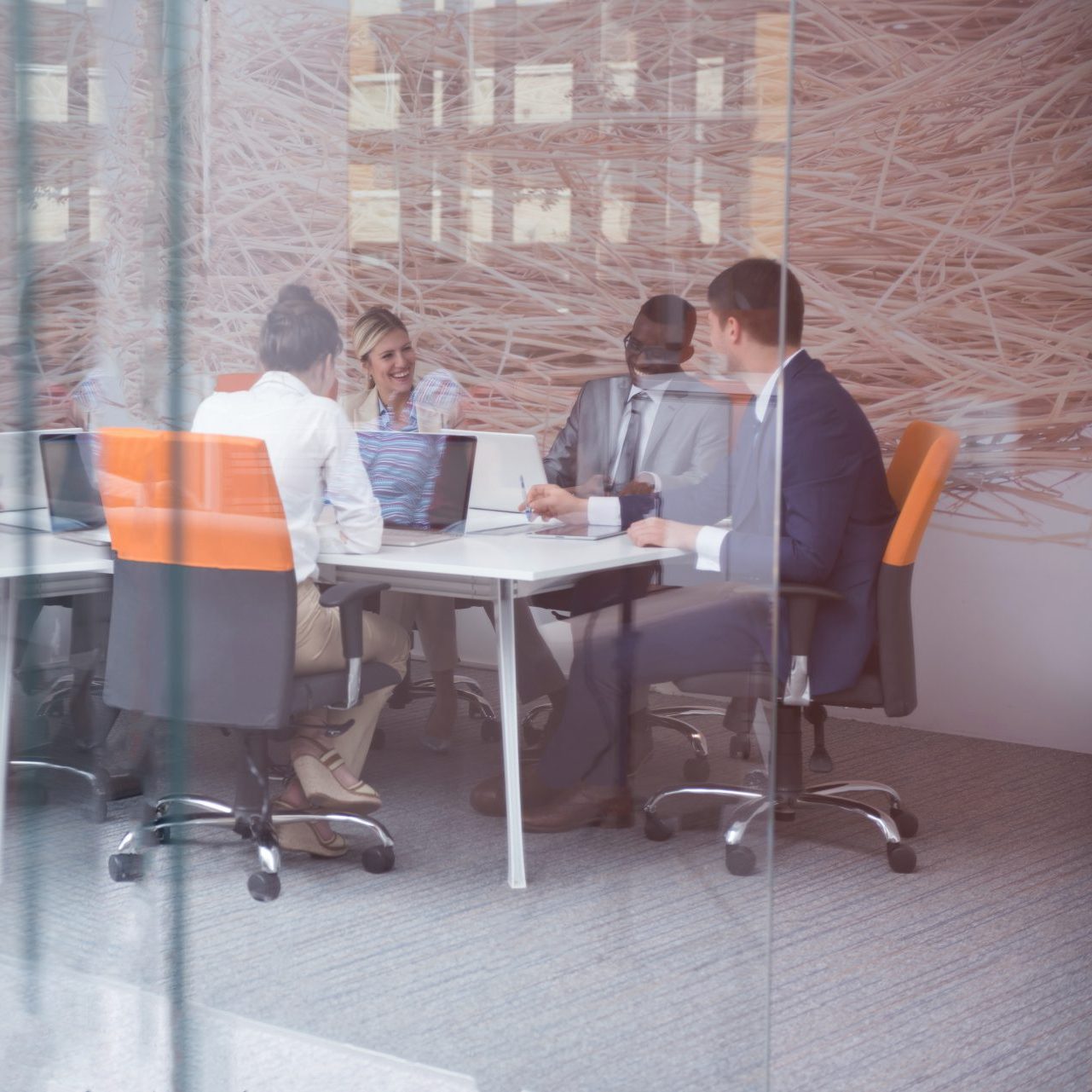 Packing a punch above our competitors
Our broad geographical reach means we can offer deep storage solutions across multiple regions or countries, which is particularly attractive if you have global supply chain needs.
Commitment to sustainability is in our DNA. We offer environmentally friendly solutions, for example we use renewable energy sources and have a robust ESG and ED&I (Equality, Diversity & Inclusion) policy.
And we offer more. Our range of value-added services, such as transportation or fulfilment services, alongside our range of additional products and services means that we are equipped to take care of all your business needs.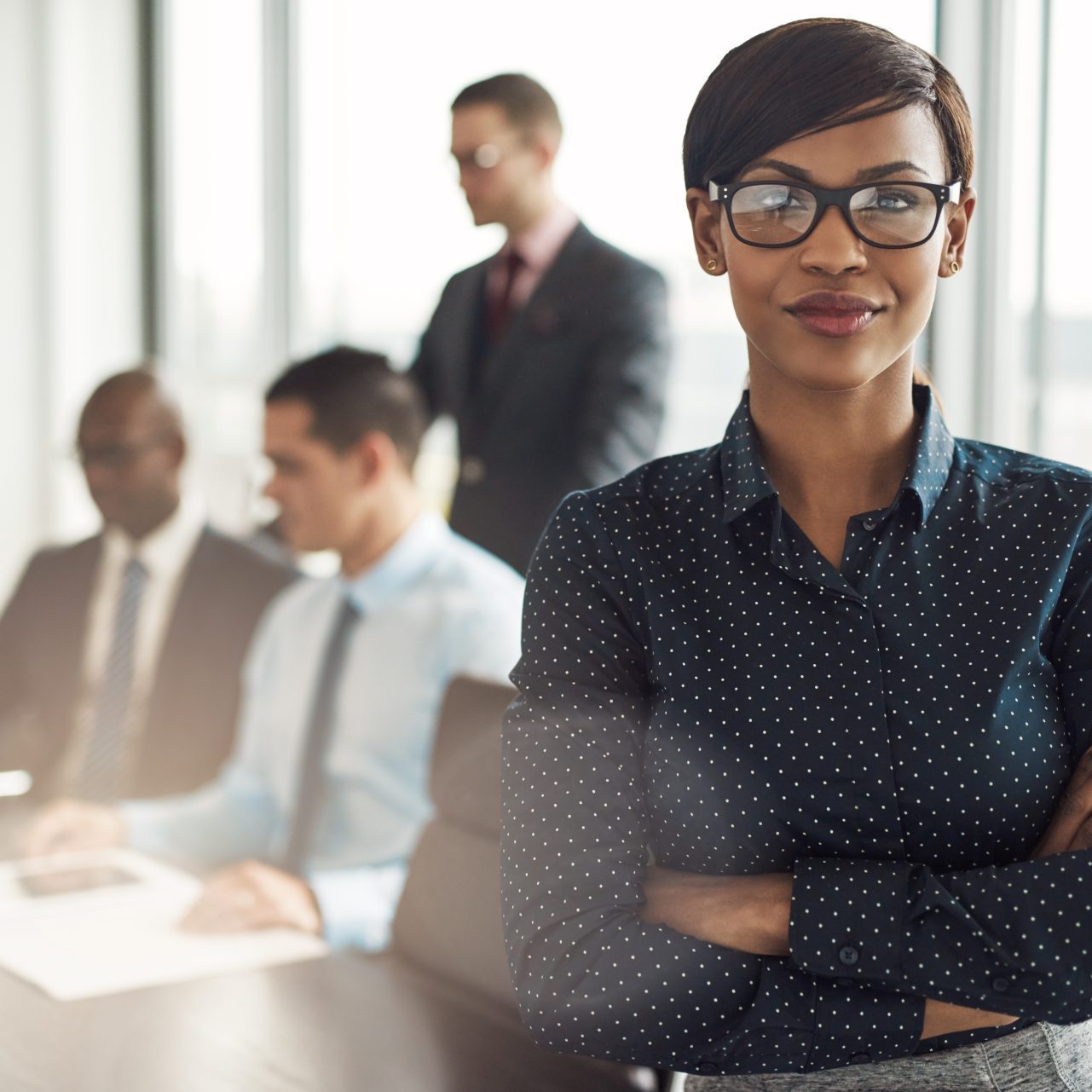 More than a safe solution, we're focused on your success.
Commercial's deep storage solutions offer a wide range of benefits that go beyond service, expertise and supplier/vendor relationships. By optimising costs, improving efficiency, offering scalability and mitigating risk we help you to focus on your core competencies, for improved success.

By optimising inventory levels, minimising stockouts and streamlining warehouse operations, we can help you reduce your costs and improve your bottom line.

Our flexible and scalable solutions accommodate changing business needs. This can help you expand into new markets, launch new products, or handle seasonal fluctuations in demand.

Our unique and innovative deep storage solutions can support increased market share, improve brand recognition and build greater customer loyalty – keeping you ahead of your competitors.

By implementing best-in-class technologies and warehouse management practices, we improve efficiency and reduce long lead times.

By ensuring compliance with regulatory requirements, implementing robust security measures, and providing disaster recovery plans, we help you mitigate risk.

By outsourcing deep storage solutions to us, you free up resources to focus on your core competencies, increasing your competitiveness.



Don't just take
our word for it…
Commercial deliver. We are fortunate to work with some amazing partners. Here are some examples of great things we hear every day.
The new Walsall Housing Group office is a fantastic, fresh and modern workplace thanks to the wonderful work of the Commercial interiors team. They created a steering group to work alongside us to understand our demands and held regular meetings during the design process to keep us informed of the progress. Our desire was for a more collaborative space, with meeting booths and one-to-one seating, rather than traditional desks – and they delivered a fantastic final fit-out over the full four-floor building.
Each year, Commercial supplies accessory packs to graduate trainees at a leading accountancy firm, which are then picked, packed, and delivered to their home addresses by the Commercial Foundation. This not only guarantees that every new employee has the necessary equipment to be productive from their first day but also allows their IT team to focus on other responsibilities. Collaborating with the Commercial Foundation generates substantial social value returns on investment for the firm and contributes to improving the lives of the Foundation's volunteers.
Wollens have enjoyed a long-standing and fruitful partnership with Commercial because they are always introducing innovations and improvements to our IT environment. As the threat of cyber-attacks increases it was vital that we strengthened our capabilities for dealing with a ransomware attack with a cloud-based backup solution. Our solution means data cannot be altered or deleted, giving us a crucial way of recovering data to minimise any potential downtime and financial losses
Working with Commercial for our branded materials has proved to be effective and collaborative. The team is efficient and they listen to requests for improvements. Commercial has made branded goods simple.
As E-commerce in retail continues to grow, Commercial's stock-management and fulfilment expertise has allowed a leading UK retailer to free huge amounts of warehouse space. Commercial took on the stocking of our employee uniform, transferring to a new supplier with the management of the supply being consolidated into their existing supply accounts. Not only did this free vital space in their distribution centre, the consolidated supply of all GNFR delivered significant delivery cost savings.
At JoJo Maman Bébé we are happy to work with the Commercial Foundation and support inspiring work they do to help disadvantaged young adults. Like us, the Foundation are a B Corp certified organisation that is proven to put purpose ahead of profits. We have enjoyed working with their volunteers to help with a mug-making activity. We are now working alongside them to create an introduction gift for our new employees, these include printed mugs, pens and notebooks.
Cross-divisional capability
We offer a range of support and services that go beyond our deep storage solutions. We can leverage our expertise across multiple areas of our business to optimise your operations, so that you can achieve your business objectives more effectively.
Thought leadership
By sharing insights, best practices, and industry trends with you, we become your strategic partner. This can help you stay ahead of the curve, anticipating emerging challenges so that you can take advantage of new opportunities.
Social and ethical responsibility
By prioritising social responsibility, such as donating a portion of profits to charitable causes, implementing fair labour practices, or promoting diversity and inclusion, we can demonstrate our commitment to doing business with integrity.
Sustainability initiatives
We work with you to help you to reduce your environmental footprint and achieve your sustainability goals and meet the growing demand for eco-friendly solutions.
If you're seeking personalised, scalable, and secure deep storage solutions, don't hesitate to reach out to us.
Inspiring transformations and remarkable achievements
With great pride, we showcase the success storys of our esteemed customers, celebrating the dynamic and diverse businesses that have placed their trust in us for their retail service requirements. Each logo embodies a distinct journey, a testament to our steadfast dedication to providing innovative solutions and outstanding service. Embark on this inspiring journey with us as we illuminate the transformative power of our retail services and the extraordinary accomplishments of the businesses we serve with pride. Together, we redefine the very essence of retail excellence.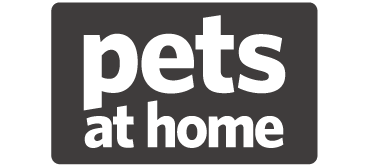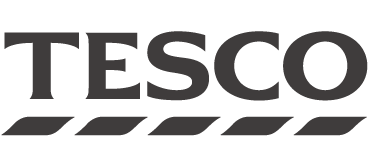 Frequently Asked Questions
Our team is ready to answer any of your questions about deep storage, but here are a few common queries that may help.
What is customised deep storage fulfilment?
This is a service where a third-party provider is responsible for managing the entire fulfilment process, from order processing to storage and delivery.
What services do customised deep storage fulfilment companies offer?
Customised deep storage fulfilment companies typically offer order processing, inventory management, shipping and returns, customer support and order tracking.
How quickly can my orders be fulfilled through customised deep storage fulfilment?
Fulfilment companies can typically fulfil orders within 24-48 hours of receiving them.
How reliable are customised deep storage fulfilment services?
These services are highly reliable, with experienced professionals managing the fulfilment process from start to finish.
How do customised deep storage fulfilment services ensure quality control?
Fulfilment services employ a range of quality control processes, including inspecting orders before they are shipped and conducting regular inventory audits.
What is the cost of customised deep storage fulfilment services?
The cost varies depending on the size and complexity of your requirements. Please get in touch to discuss your unique requirements.
How do I know if customised deep storage fulfilment services are right for my business?
These fulfilment services are ideal for businesses looking to reduce costs, improve efficiency, and increase customer satisfaction.
How can I integrate my inventory management system with customised deep storage fulfilment services?
Customised deep storage fulfilment services can typically integrate with existing inventory management systems, allowing for automated order processing and inventory tracking.
What are the differences between in-house and outsourced customised deep storage fulfilment?
In-house fulfilment requires businesses to manage the entire fulfilment process internally, while outsourced customised deep storage fulfilment involves working with a third-party provider who handles all fulfilment activities.
How can I track my orders with customised deep storage fulfilment services?
Customised deep storage fulfilment services use a range of tracking systems to provide customers with real-time updates on their orders.
EXPLORE OUR SERVICES
Other areas of interest
We offer more than just software support: our specialists are here to maximise the potential of your business, enhance efficiency, and create a smarter, safer business environment for you.

Esg Procurement
Embrace sustainability with our ESG procurement services. We help businesses integrate environmental, social, and governance factors into their supply chain, driving responsible sourcing and positive impact.

Stock Management
Explore the potential of your business with our professional stock management services. We offer end-to-end solutions for inventory optimisation, demand planning, and seamless supply chain management.

Supply Chain Governance
Discover the untapped power of effective supply chain governance with our expert services. We help you establish strong governance frameworks, ethical practices, and drive operational excellence across your supply chain.
At Commercial, customer safety and data security are paramount.
That's why we utilise one-time passwords (OTP) to verify email addresses and ensure a secure user experience.
When communicating with us via our website,  you'll receive a unique OTP via email, which acts as a temporary code to confirm your identity.
This additional layer of authentication safeguards against unauthorised access and protects your personal information from potential threats. By implementing OTP verification, we maintain the highest standards of confidentiality, providing our valued customers with peace of mind and a safe environment for their online interactions.
Your trust is our priority, and we are committed to upholding the utmost security measures to protect your data at every step.
Send our Fulfilment Services team a message