We're going Net-Zero by 2028
Eliminating our environmental impact has been part of the Commercial DNA for decades. We've been completely carbon neutral since 2006 and – thanks to the ingenuity, dedication and drive of our colleagues, clients and partners – we've made significant progress in cutting emissions. While our business has grown, our emissions have shrunk; from 61.98 carbon tonnes per £million in 2006, to 6.78 in 2022.
"There's much more to be done, but our belief is stronger than ever. That's why we've set ourselves such an ambitious goal to reach carbon net zero by 2028.

We must, we can, and we will change the world, together."
Simone Hindmarch
Co-Founder & Managing Director, Commercial
Reducing our carbon intensity by 89%
We're kissing goodbye to carbon for good
Wherever and whenever we find it, we're eliminating our carbon impact. Since 2006, when we started our sustainability journey, our total carbon intensity is down by 89%.
Goodbye to:
Since 2007 we have trailed biodiesel and hydrogen vehicle solutions.  And from 2022, we have stopped buying petrol and diesel vehicles. From 2025, we'll stop buying hybrids too, running our whole fleet with zero-emission vehicles.
By 2024, all of Commercial's buildings will no longer run on fossil fuels.
Commercial operates a hybrid working model and encourages staff to utilise Microsoft Teams to help reduce business travel and commuting emissions.
With Cycle to Work and EV Salary Sacrifice, and even Park and Stride, we have a variety of programmes in place to make low carbon commuting more efficient and affordable for staff.
We religiously reduce waste and increase reusability and recycling. In 2013, we removed our final skip and we haven't had one back since.
Commercial also supports our customers on their journey to become zero-waste-to-landfill.
The three scopes

The Greenhouse Gas (GHG) Protocol sets the international standard for measuring and managing emissions across three scopes. Commercial's ambitious targets are :

Scope 1
Reducing emissions from sources we own: like the fuels in our vehicles or the gas heating in our office.
We're striving to eliminate 100% of our Scope 1 by 2028.

Scope 2
Reducing emissions from secondary sources: like the electricity usage in our offices.
We're striving to eliminate 100% of our Scope 2 by 2028.

Scope 3
Emissions that we're indirectly responsible for: like the paper for our printers, or the hardware we sell to our customers.
We're striving to eliminate a minimum of 50% by 2028.



Don't just take
our word for it…
Commercial deliver. We are fortunate to work with some amazing partners. Here are some examples of great things we hear every day.
The Tesco procurement team have been delighted with the way Commercial share our desire to entrench sustainability into our supply chain – we really are kindred spirits. Our ethical and sustainability policies are of paramount importance to our reputation and the Commercial team reviewed and approved all products in a short timeframe. Commercial are already committed to the ETI base code and are working on achieving EcoVadis accreditation for all suppliers on the Tesco account.
The new Walsall Housing Group office is a fantastic, fresh and modern workplace thanks to the wonderful work of the Commercial interiors team. They created a steering group to work alongside us to understand our demands and held regular meetings during the design process to keep us informed of the progress. Our desire was for a more collaborative space, with meeting booths and one-to-one seating, rather than traditional desks – and they delivered a fantastic final fit-out over the full four-floor building.
Each year, Commercial supplies accessory packs to graduate trainees at a leading accountancy firm, which are then picked, packed, and delivered to their home addresses by the Commercial Foundation. This not only guarantees that every new employee has the necessary equipment to be productive from their first day but also allows their IT team to focus on other responsibilities. Collaborating with the Commercial Foundation generates substantial social value returns on investment for the firm and contributes to improving the lives of the Foundation's volunteers.
Wollens have enjoyed a long-standing and fruitful partnership with Commercial because they are always introducing innovations and improvements to our IT environment. As the threat of cyber-attacks increases it was vital that we strengthened our capabilities for dealing with a ransomware attack with a cloud-based backup solution. Our solution means data cannot be altered or deleted, giving us a crucial way of recovering data to minimise any potential downtime and financial losses
Working with Commercial for our branded materials has proved to be effective and collaborative. The team is efficient and they listen to requests for improvements. Commercial has made branded goods simple.
As E-commerce in retail continues to grow, Commercial's stock-management and fulfilment expertise has allowed a leading UK retailer to free huge amounts of warehouse space. Commercial took on the stocking of our employee uniform, transferring to a new supplier with the management of the supply being consolidated into their existing supply accounts. Not only did this free vital space in their distribution centre, the consolidated supply of all GNFR delivered significant delivery cost savings.
At JoJo Maman Bébé we are happy to work with the Commercial Foundation and support inspiring work they do to help disadvantaged young adults. Like us, the Foundation are a B Corp certified organisation that is proven to put purpose ahead of profits. We have enjoyed working with their volunteers to help with a mug-making activity. We are now working alongside them to create an introduction gift for our new employees, these include printed mugs, pens and notebooks.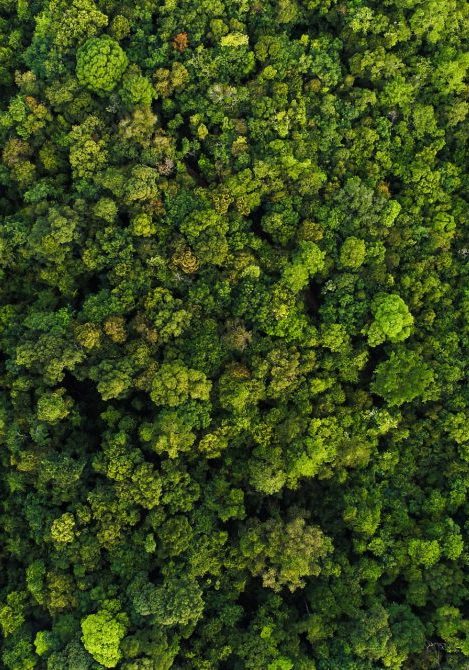 1.5°
Commercial has signed up to the Science Based Target's initiative (SBTi) to align our goals with the international efforts to cap rising global temperatures to 1.5 degrees Celsius.
INTERNATIONALLY ALIGNED GOALS
Science Based Targets to make sustainability stick.
The 2015 Paris Agreement states that global warming must be capped at well below  2°C above pre-industrial levels, but in reality we need to keep well below this figure.
To make sure that every company, city, state, and country is pulling in the same direction, their targets need to be backed by the latest climate science.
SBTi Goal I
To halve Scope 1 & 2 emissions
We are striving to eliminate 100% of emissions.
SBTi Goal III
To reduce Scope 3 emissions
We are striving to eliminate a minimum of 50%.
SBTi Goal II
Scope 1 & 2 levels to meet  1.5°C
We'll meet Scope 1 & 2 levels to facilitate 1.5°C.
SBTi Goal IV
Scope 3 levels to meet well below 2°C
We'll meet Scope 3 levels to facilitate 1.5°C.
Discover more about Power BI
Discover more about low carbon deliveries
Scope 2 in action
Reducing electricity usage from the grid, by utilising our in-house Green Technologies.
Scope 1 in action
Moving our entire company fleet to electric and decommissioning the use of any fossil fuel.
Scope 3 in action
To work collaboratively with our supply chain and employees to reduce other indirect emissions.
Sustainable Business
We put sustainability at the heart of everything we do, measuring the impact of our business activities and searching for every opportunity to optimise our efficiency. By user order consolidation, we even control the impact of business essential activities.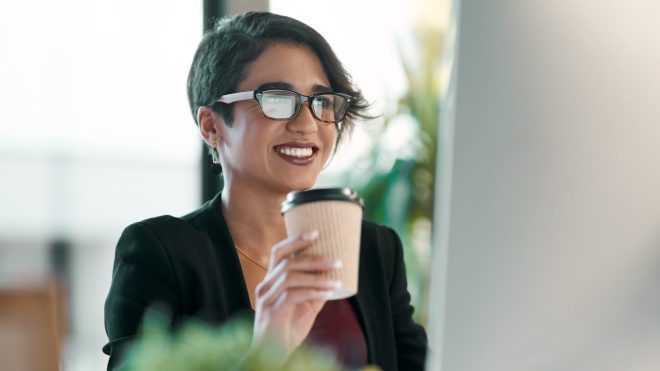 Save time & money
By reducing delivery costs and paperwork, our admin decreases alongside our commission
Using our streamlined digital process, businesses can track their shipments and be notified of any potential delays, helping them to save time and money.
Our services also allow for automated payments, creating a seamless transaction process that helps businesses save time and money.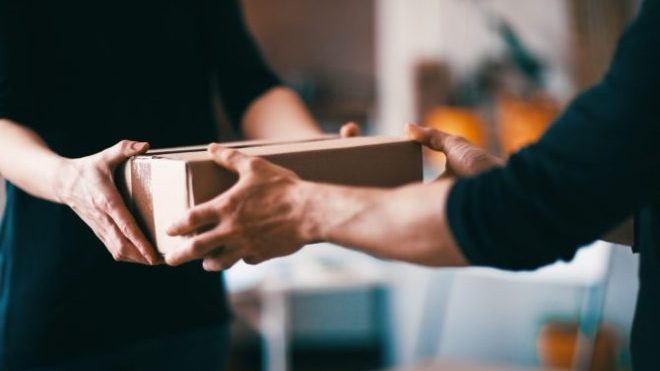 Streamline shipments
With less packaging, inventory, and waste – our carbon footprint gets slashed with little effort.
Streamlining can also help to reduce the cost to the planet. By consolidating parcels and making sure that deliveries are only made when needed, the enviromental impact can be significantly reduced.
This can be achieved by optimising inventory levels and improving transportation planning. Additionally, utilising reliable and cost–effective shipping methods, such as electric vehicles, can also help to reduce shipping impact..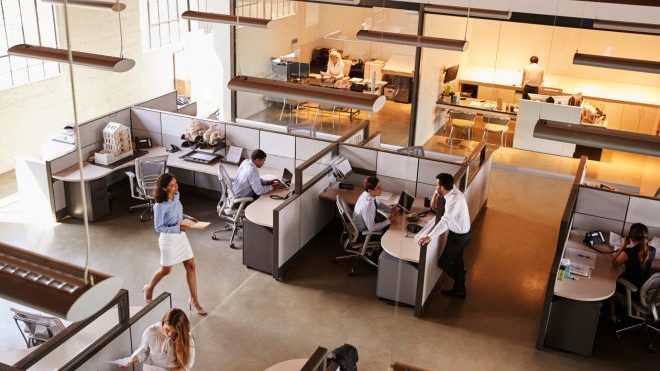 Release resource
By automating, and optimising, your processes our human capital is freed up for more critical tasks.
We can improve resource management by standardising your processes and setting performance targets.
This will help you get the most out of your resources, reducing waste and improving efficiency. We can also use technology to monitor your resources and track usage, helping you to get the best out of your resources.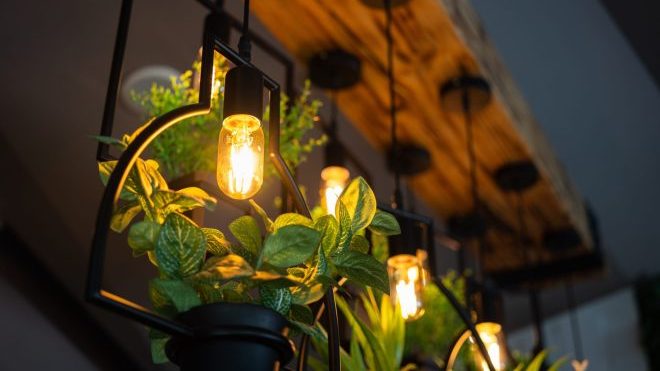 Energy
Smart meters, monitor, energy half-hourly intervals to manage real-time energy consumption.
Smart Meters can also be used to create energy reports that help businesses to identify areas where energy can be saved.
By monitoring energy consumption, your business can take simple steps to reduce energy bills and minimise your environmental impact.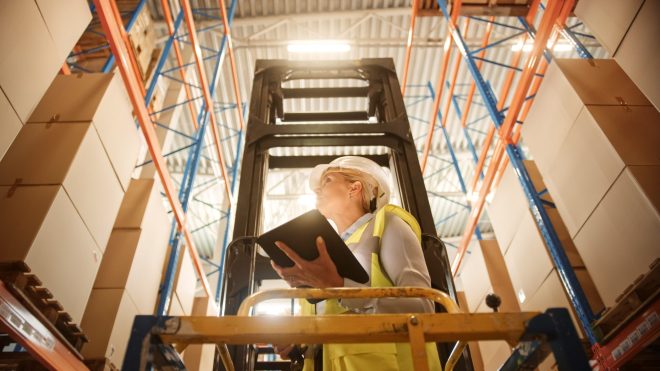 Inventory
By providing insight into product demand, we are able to keep stock levels that are environmentally friendly and sustainable
By proactively managing inventory levels and using predictive analytics, we can ensure that products are available when needed and that waste is minimised.
This helps us reduce our environmental footprint while also ensuring that customers have a positive shopping experience.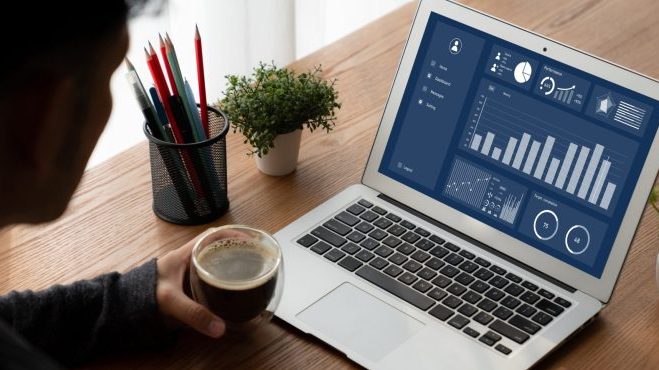 Transport
Managing our supply chain in both directions, Power BI enables a greener delivery strategy.
Power BI helps us optimise our transportation routes and reduce our carbon footprint. We can use data to make informed decisions about where to store inventory, which route to take for delivery, and how to best distribute our products to customers.
With the help of Power BI, we can establish more efficient, sustainable transportation practices that minimise our environmental impact.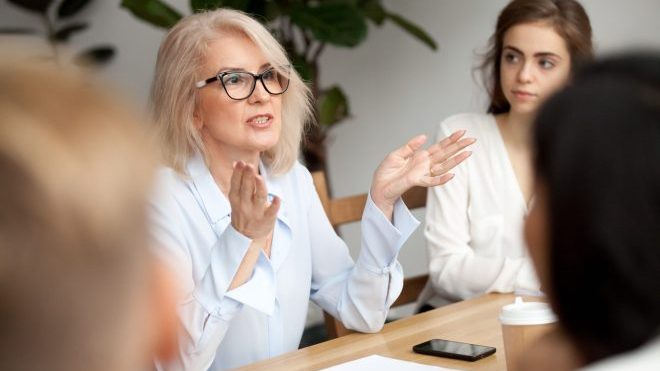 Suppliers
We choose suppliers whose sustainability standards match ours, allowing us to be transparent about products we purchase.
We also prioritise local and ethical suppliers, ensuring our products are responsibly sourced and that we are actively contributing to the local economy. We strive to create strong relationships with our suppliers, allowing us to build trust and foster collaboration.
Additionally, we conduct regular assessments to ensure our suppliers are upholding our sustainability standards and providing quality products that meet our expectations.

Planet Mark is an internationally renowned sustainability certification which recognises continuous progress, encourages action, and builds an empowered community of like-minded individuals who make a world of difference. The Planet Mark calculates and verifies our annual carbon footprint.

We love its robust three-step process: measuring our impact, engaging everyone in the business, and communicating our progress. They independently assess our actions, which holds us accountable and pushes our green ambitions further. It's also a community, where we can share best practice and lessons learned with fellow conscious organisations.

How to achieve certification
We have been holders of Planet Mark Business Certification since 2018. To maintain certification, we must reduce our carbon footprint by at least 2.5% every year, although they recommend targeting a 5% annual reduction. For the year ending June 2022, we achieved a 44% carbon reduction per employee.

The Eden Project
Our fees for certification by Planet Mark help to support the Eden Project's extraordinary work in sustainability education and innovation.

Cool Earth
Each time we achieve Planet Mark accreditation, an acre of rainforest is protected by Cool Earth, the charity working in partnership with indigenous villages.

Going public
We believe transparency and accountability is important, so we appreciate that Planet Mark publicly reports our total carbon footprint (tCO2e) each year.
TOWARDS NET ZERO
Carbon neutrality
Net-Zero is an international target to prevent the worst impacts of climate change and meeting this target is more than a decade away for most the UK. But that doesn't mean you can't be carbon neutral today.
We've been carbon neutral since 2006, which means that – alongside our plan to reduce emissions – we offset all of our carbon emissions. We do this because we want to deliver positive action while gaining greater understanding of how we can continue to reduce our company's emissions.
Commercial exclusively supports carbon removal projects that are independently verified to the highest standard. This means our nature-based projects not only support the local community and increase biodiversity, but they also help reduce future climate risk.
Becoming carbon neutral is a method for achieving balance between what's emitted and absorbed, not just on our doorstep but around our interconnected world. It's a step in our sustainability journey, but by no means our end goal.

Mangrove planting
Mangroves are particularly environmentally friendly, preventing erosion and absorbing storm surges during extreme weather. We're helping to plant more in Mexico.

forest conservation
Protecting our rainforests is one of the best ways to protect the planet. As one of the most biodiverse ecosystems on earth, the Amazon is home to more than 400 billion carbon absorbing trees.

Teak afforestation
By planting on forest-free land, bare ground can be protected against soil erosion – and sustainable local jobs can be created. We're supporting teak afforestation in Mexico.

Carbon avoidance
By encouraging our colleagues to act, 50% of our employees purchase climate funded projects both abroad and within the UK.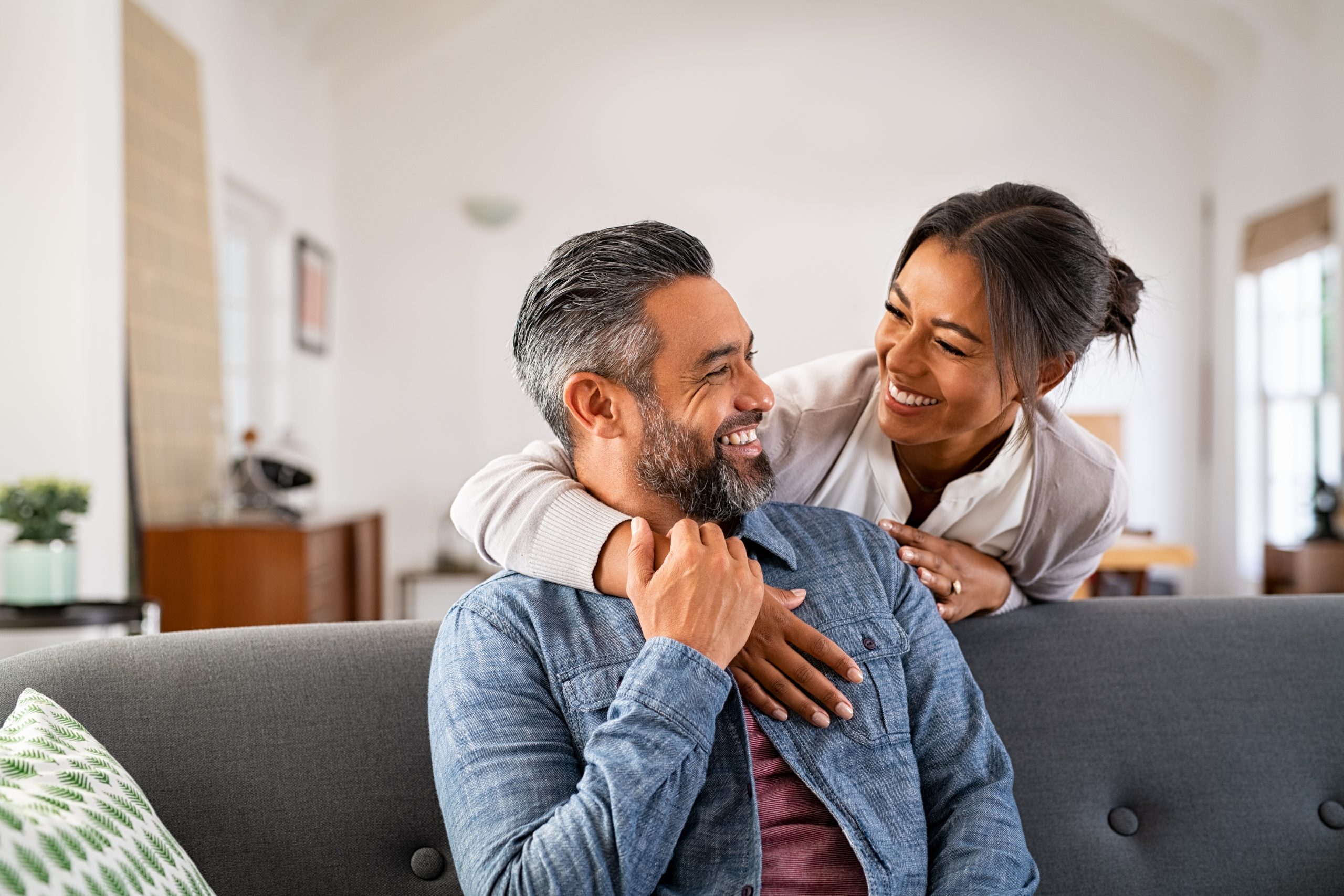 At Commercial, we're working hard to help our clients, colleagues, families, and communities to take positive actions in the race towards net zero.
"I believe bravery is the key to this decisive decade. A decade when we, as businesses and citizens, must turbocharge our environmental endeavours to safeguard our world for future generations."
Simone Hindmarch
Co-Founder & Managing Director, Commercial
Empower & collaborate
The Commercial team is empowered to innovate through collaboration, by forensically looking for, and implementing, new and improved processes.
We're focused on providing services and products that empower our clients' organisations too. And finding new ways to reach out into our communities, near and far.

Colleagues
Since the launch of Change Champions in 2015, more than 150 colleagues have taken part – acting on issues that matter to them, from fundraising and volunteering to recycling initiatives. Our 2021 programme launched a Net-Zero home booklet sharing practical tips to reduce and offset emissions.

Clients
Whether clients are looking to eliminate single-use plastics, give back to the community, consolidate orders or be part of building a truly circular economy, we provide clear, personalised reporting to help them understand their impact.

Community
In 2022, we launched an inspiring storybook and interactive workshops aimed at primary-aged children, highlighting how young readers can help combat climate change and the negative impact it has on our planet and its biodiversity population.
Frequently asked questions
If you'd like to know a little more about the United Nations Global Compact, here's the lowdown.
What is Net Zero?
Net Zero is a global commitment to reduce emissions in line with climate science and balancing human-caused greenhouse gas emissions with activities that absorb an equivalent amount. 
What are the benefits of achieving Net Zero?
The benefits of achieving Net Zero include avoiding the most severe impacts of climate change, improving air quality, and creating new economic opportunities. 
What actions are necessary to achieve Net Zero?
Actions necessary to achieve Net Zero include transitioning to renewable energy solutions, reducing energy consumption, investing in carbon capture technology, and investing in reforestation and other nature-based solutions. 
What countries have committed to Net Zero?
Many countries have committed to Net Zero, such as the United Kingdom, Canada, France, Germany, Japan, South Korea, and Mexico. 
What is the role of businesses in achieving Net Zero?
Businesses can play a key role in achieving Net Zero by transitioning to renewable energy and carbon capture technologies, plus investing in a sustainable supply chain and setting science-based targets. 
What is the goal of Net Zero?
The goal of Net Zero is to limit global warming to 1.5°C, as outlined in The Paris Agreement. 
How do you set a Net-Zero target with the SBTi?
Commit: Submit a letter establishing your intent to set a science-based target
Develop: Work on an emissions reduction target in line with the SBTi's criteria
Submit: Present your target to the SBTi for a complete validation
Communicate: Announce your target and inform your stakeholders
Disclose: Report company-wide emissions and track target progress annually
What is the Paris Agreement?
The Paris Agreement is an international agreement set in 2015 to reduce global emissions and limit global warming to 1.5°C. 
What is carbon neutrality?
Carbon neutrality is a goal to reduce emissions while balancing the amount of carbon dioxide released with an equivalent amount of carbon dioxide that is removed from the atmosphere. 
What is the role of individuals in achieving Net Zero?
Individuals can play an important role in achieving Net Zero by reducing their own energy consumption, investing in renewable energy sources, and supporting business and policy decisions that support the transition to a low-carbon economy. We all play a part!
Send our SUSTAINABILITY team a message
making our company more environmentally conscious
In an era where the importance of environmental consciousness cannot be overstated, our Sustainability Team has risen to the challenge with unwavering commitment and innovative thinking. Led by their passion for creating a better and more sustainable future, they have implemented strategies that not only benefit our company but also contribute to the greater good.

Co-founder and managing director