Better network architecture for better business connections
Bringing your organisation close together through WAN & LAN architecture.
77% of businesses with WANs enjoy greater collaboration between remote workers.
LANs enable rapid, real-time working with connection speeds up to 10x faster than other network types.
With better ability to quickly adjust their networks, 90% of businesses using WANs said they're more flexible.
With faster access to data and resources, LANs can increase organisational productivity by up to 25%.
safer, faster, and reliable networks
Building networks and frameworks to drive growth
With multi-office, multi-datacentre, and public cloud connectivity – you're sending and receiving more data than ever before. And with more data comes more need for a safer, faster, and reliable network.
Local Area Networks (LAN) and Wide Area Networks (WAN) have become more sophisticated to cater to growing business needs. With greater features comes more complexity, and the need to 'get it right' from the beginning is more important than ever.
Networks are a personal matter. If they're not tailored to your specific needs, and made ready to meet future needs, you're putting your own growth at risk.
Driving growth through technology
We've been building, managing, and maintaining corporate networks for more than 20 years, working with businesses of all shapes, sizes, and sectors.

Products & Partnerships
Building networks means working closely with you, to understand your requirements, and working closely with our partners, to identify the best technology and solutions for your business. We only use the best tech providers, including Microsoft, HPE, Aruba, Dell, Meraki, Fortinet, and Sophos.

Experience & Expertise
Our network architects, cyber security engineers, technology specialists, and business consultants all work collaboratively to bring a wealth of knowledge to your project. Commercial is home to a large number of industry accredited and certified experts, who will make up your project team and build a bulletproof network.
Want to know more about WAN and LAN Architecture?
There's plenty to explore on our website – and our team of experts is standing by, ready to answer any specific questions you have.
Overcoming your network challenges
Whether you're switching cloud providers, moving to one for the first time, or moving to a hybrid approach – there are several key steps to navigate in order to avoid building a network that isn't perfectly suited to the needs of your organisation.
Planning
A tremendous amount of forethought, and auditing, is required before any changes are made to your network architecture. Several calculations will determine the design, including applications, data, users, location, distance, and density – as well as integration and security considerations, and phased rollouts to avoid disruption.
Skills
IT staff are likely to experience a learning curve as you adopt more modern and sophisticated solutions. The use of software to abstract and overlay services across a cloud infrastructure is a different skillset to physical network appliances. The best way to learn is to work alongside third party experts during the setup phase, to raise awareness and understanding of why the network is configured the way it is.
Visibility & Security
Virtualising a network can drastically change the view that NetOps staff have of their architecture, meaning that modern visibility tools are required so that you can see and manage each service layer properly. Learning how these work, and how they impact on cyber security, is essential to keeping your network protected and running effectively.
Knowledge
Today's networks now coexist and overlap with multiple IT disciplines, which means you'll need to remove the knowledge and skill siloes within your department. Networking, cyber security, datacentre, and cloud managers must all now work together and have a solid grasp of each discipline – which often means consolidating management into a single group to provide better oversight.
Automation
Switching to a more modern, virtualised network architecture means more automation and self-service processes. They increase speed and reduce costs, but they require new standards and processes. Your IT staff will have fewer manual tasks, but they need more understanding of the underlying automation to be able to effectively manage and maintain the network
Don't just take
our word for it…
Commercial deliver. We are fortunate to work with some amazing partners. Here are some examples of great things we hear every day.
Wellington School looks to improve our in-class technology, Commercial have helped us to ensure every area of our campus has secure and reliable internet connectivity. The team carried out a wireless and wired survey, to ensure investment in WAN and LAN was maximised and added access points and switches to deliver the best service across campus. The team also used Aruba Central to offer a cloud-based networking solution that enabled simple management, deployment of devices as well as security monitoring across the network.
The rapidly changing face of business network architecture
Network-as-a-Service
When money is tight, flexibility becomes key. More organisation are switching to the more elastic solutions offered by NaaS, to take advantage of easier management, sliding scale costs, and sustainability benefits.
Client-Based vs Network
Meeting hybrid working requirements means shifting network management to individual outcomes rather than maintaining the architecture. Simply controlling network performance will no longer be sufficient.
WHAT MAKES COMMERCIAL UNIQUE?
Collaborative consultancy for amazing architectures
Every business says they work closely with you, but we take it one step further. 
The first stage of any networking project is getting to know your business and your people. It doesn't matter how powerful your architecture is if it doesn't suit your current and future goals, or the user behaviour in your workforce.
That's why we embed ourselves alongside your network teams, leadership team, and daily users – to build a full picture of how the network needs to function in order to help you fulfil your ambitions. The technical aspects are a vital component, but catering to the people using your network is the biggest indicator of success.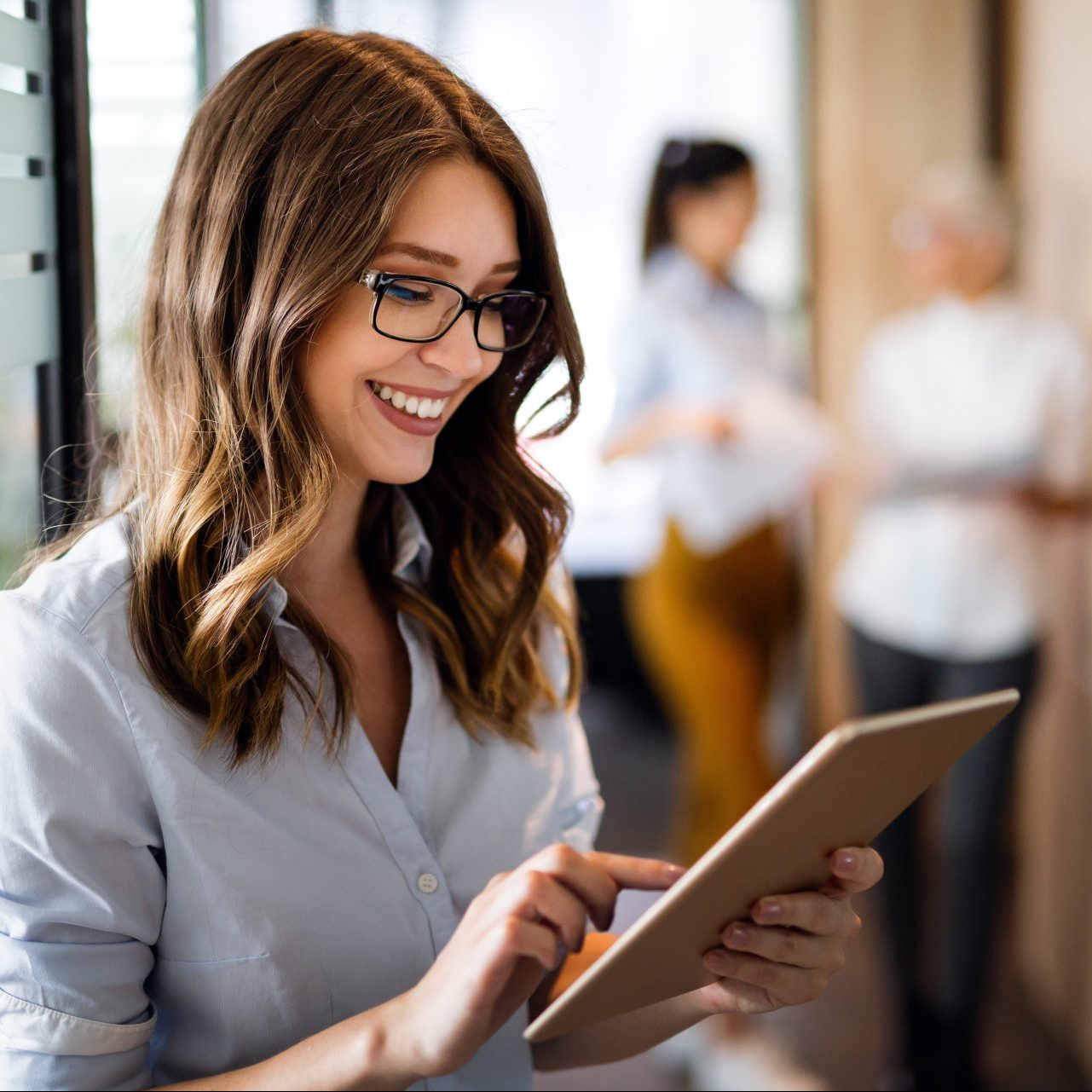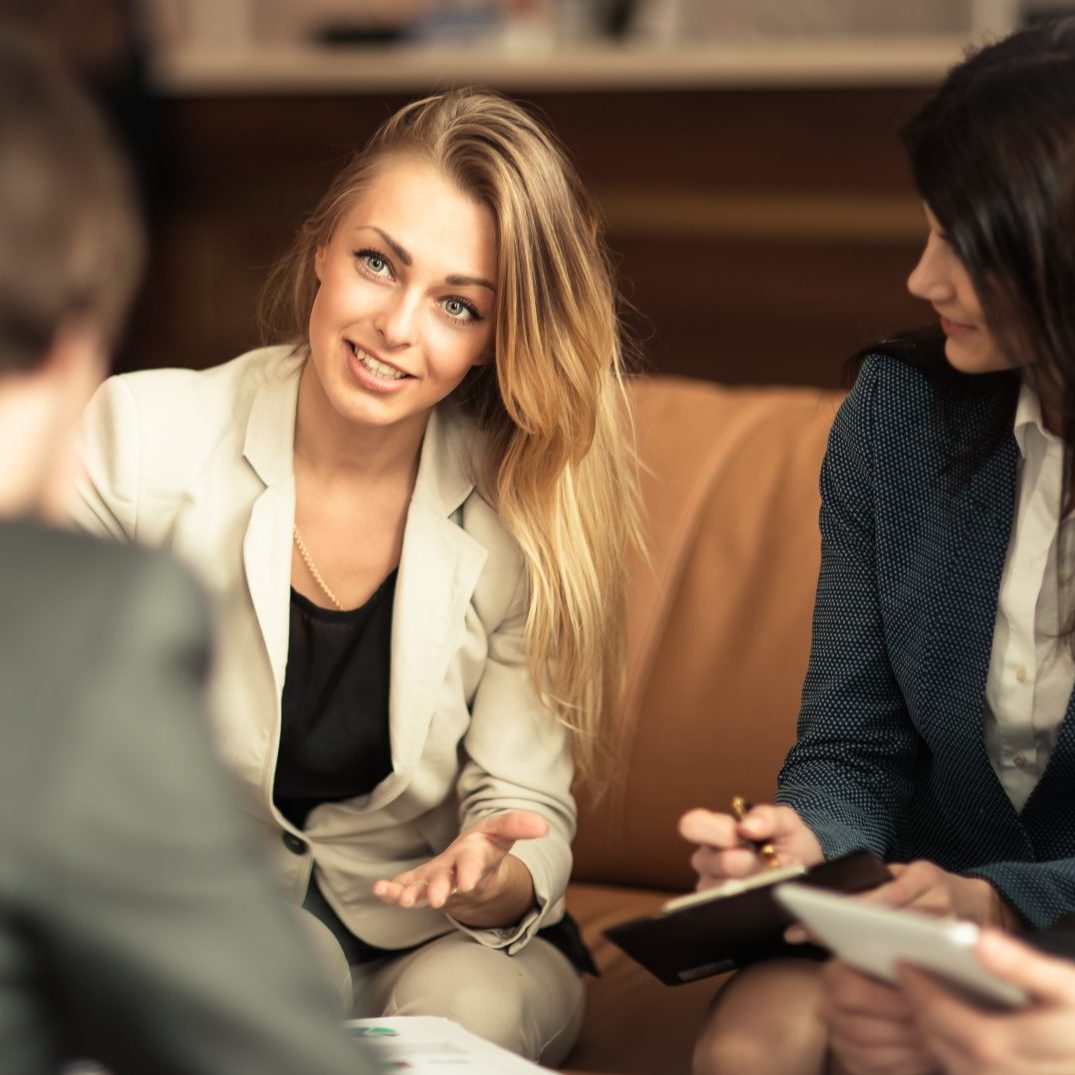 Bringing together a team of cross-divisional experts, market-leading relationships, and credentials.
Experimental
Our in-house testing lab is home to daily experiments with network architectures, looking for the best combinations of products and solving any challenges in a safe environment.
Sustainable
Your network operations make up a big slice of your IT-related environment impact. We can help you reduce your carbon footprint by working with greener products and partners who value your ESG goals.
Flexible
We have guiding principles that inform each network we build, but every business is different. Anything we design for you is completely bespoke and specifically tailored to the needs of your organisation.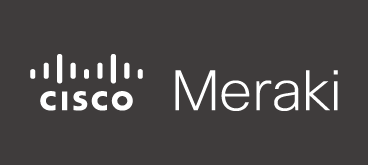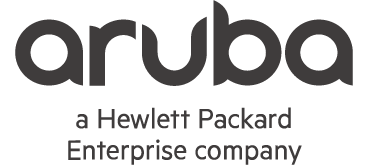 Bringing more to the table than just network expertise
Collaboration is in the Commercial DNA, which is why you'll benefit from added value wherever it can be found in our organisation and wherever it can be applied in yours.
Multidisciplinary expertise
We build project and consultancy teams that combine multiple skillsets and outlooks, which means your architecture gets reviewed and configured by enough experts to spot every potential pitfall.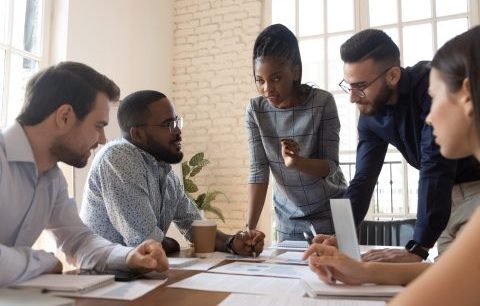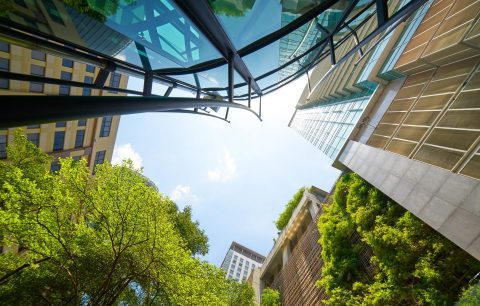 Planetary focus
Everything we do comes on a foundation of sustainability, from the way we work with you to the solutions we implement. Every step of the way, we're looking for ways to reduce your carbon footprint and support your ESG journey.
Universal supplier
We can build, implement, manage, and maintain your network – as well as train your staff how to use it. But that's only the tip of the iceberg, and you can reap the rewards of a single strong relationship that supports your entire IT setup.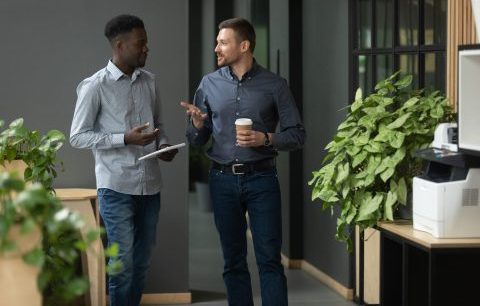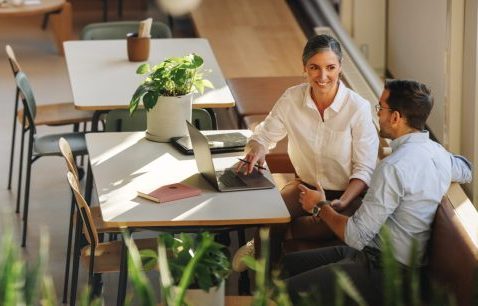 Bespoke solutions
We build systems that are tailored to you, using the best products from the most reliable partners available. With access to the entire market, and strong relationships across the industry, we can source whatever it takes.
Click here to gain a competitive edge with Commercial's expert advice.
Request a call
Contact us today



Don't just take
our word for it…
Commercial deliver. We are fortunate to work with some amazing partners. Here are some examples of great things we hear every day.
The Tesco procurement team have been delighted with the way Commercial share our desire to entrench sustainability into our supply chain – we really are kindred spirits. Our ethical and sustainability policies are of paramount importance to our reputation and the Commercial team reviewed and approved all products in a short timeframe. Commercial are already committed to the ETI base code and are working on achieving EcoVadis accreditation for all suppliers on the Tesco account.
The new Walsall Housing Group office is a fantastic, fresh and modern workplace thanks to the wonderful work of the Commercial interiors team. They created a steering group to work alongside us to understand our demands and held regular meetings during the design process to keep us informed of the progress. Our desire was for a more collaborative space, with meeting booths and one-to-one seating, rather than traditional desks – and they delivered a fantastic final fit-out over the full four-floor building.
Each year, Commercial supplies accessory packs to graduate trainees at a leading accountancy firm, which are then picked, packed, and delivered to their home addresses by the Commercial Foundation. This not only guarantees that every new employee has the necessary equipment to be productive from their first day but also allows their IT team to focus on other responsibilities. Collaborating with the Commercial Foundation generates substantial social value returns on investment for the firm and contributes to improving the lives of the Foundation's volunteers.
Wollens have enjoyed a long-standing and fruitful partnership with Commercial because they are always introducing innovations and improvements to our IT environment. As the threat of cyber-attacks increases it was vital that we strengthened our capabilities for dealing with a ransomware attack with a cloud-based backup solution. Our solution means data cannot be altered or deleted, giving us a crucial way of recovering data to minimise any potential downtime and financial losses
Working with Commercial for our branded materials has proved to be effective and collaborative. The team is efficient and they listen to requests for improvements. Commercial has made branded goods simple.
As E-commerce in retail continues to grow, Commercial's stock-management and fulfilment expertise has allowed a leading UK retailer to free huge amounts of warehouse space. Commercial took on the stocking of our employee uniform, transferring to a new supplier with the management of the supply being consolidated into their existing supply accounts. Not only did this free vital space in their distribution centre, the consolidated supply of all GNFR delivered significant delivery cost savings.
At JoJo Maman Bébé we are happy to work with the Commercial Foundation and support inspiring work they do to help disadvantaged young adults. Like us, the Foundation are a B Corp certified organisation that is proven to put purpose ahead of profits. We have enjoyed working with their volunteers to help with a mug-making activity. We are now working alongside them to create an introduction gift for our new employees, these include printed mugs, pens and notebooks.
Frequently Asked Questions
To find out more about our WAN & LAN service, or ask any other questions we haven't answered, please get in touch.
What is the difference between WAN & LAN?
WAN stands for Wide Area Network and is a type of network that covers a disparate and multi-site area, like a group of offices
LAN stands for Local Area Network and is a type of network that is used to connect computers and devices in a limited geographic area, such as an office, building, or campus.
How does WAN & LAN architecture use edge computing?
Edge computing is used in WAN and LAN architectures to distribute computing resources and data storage closer to the source of the data. By doing so, it reduces the latency and network congestion caused by sending data over long distances. Edge computing also allows for more efficient use of resources by reducing the amount of data that needs to be sent over the network.
In WAN architectures, edge computing can be used to move data processing and storage to the edge of the network, allowing data to be processed closer to the source of the data.
In LAN architectures, edge computing can be used to move data processing and storage to the edge of the network, eliminating the need to send data over long distances and reducing latency.
Why do businesses use both WAN & LAN architectures?
Businesses use both WAN and LAN architectures because each offers unique advantages. WANs provide businesses with the ability to connect multiple locations and remote employees, while LANs provide businesses with a secure and reliable way to share resources and information.
WANs are ideal for businesses that need to access resources or data from multiple physical locations, while LANs are excellent for businesses that need to share resources or data between a small number of users at one physical location.
By using both WAN and LAN architectures, businesses can benefit from the advantages of each, resulting in greater efficiency and productivity.
How does edge computing help businesses?
Edge computing offers many benefits, including improved latency, lower cost, and higher reliability. It also enables applications to be run in remote or difficult-to-access locations and reduces the reliance on the cloud for certain types of processing.
DISCOVER OUR PUBLIC CLOUD SERVICES
Explore additional areas of expertise
Beyond providing software support, our team of specialists is dedicated to unlocking the full potential of your business. We strive to optimize efficiency and establish a smarter, more secure business environment tailored to your specific needs.

Compute And Analytics
Unlock the power of compute and analytics for your business. Leverage advanced data processing and insights to drive informed decision-making and achieve your goals.

On Prem Private Cloud
Discover the advantages of our customised and secure on-premises private cloud solutions. Achieve control, scalability, and data privacy with our purpose-built infrastructure tailored to your unique business requirements.

Public Cloud Services
Embrace the possibilities of public cloud services for your organisation. Unlock scalability, flexibility, and cost-efficiency to drive innovation and accelerate business growth with our comprehensive suite of cloud solutions.