Implementing and protecting your Modern Workplace environment
Security and deployment services to customise and defend your core IT services.
Configuring Microsoft 365 specifically to your business can save employees 6.9hrs per week.
Putting Microsoft security services to work in your organisation can reduce the cost of cyber-attacks by 80%.
Custom installations of Microsoft 365 can improve collaboration in your business by 50%.
Using Microsoft Security Solutions can help reduce the risk of data breaches by up to 90%.
SECURITY & DEPLOYMENT
Set up and safeguard your essential software.
Look after your systems and your systems will look after you.
Utilising Microsoft's latest tools, including Microsoft Defender – a suite of antivirus and threat protection tools designed to protect cloud-based applications from various cyber threats and vulnerabilities – we'll help your business to run efficiently and effectively, whatever the world throws at you, from malware and viruses to other malicious software.
Microsoft Security and Deployment work together to ensure that an organisation's technology environment is secure and properly deployed. By following best practices and leveraging the latest tools and technologies, businesses can enhance their security posture and improve their overall IT efficiency. Microsoft offers various tools and resources to help businesses deploy and secure their Microsoft technologies, including Intune, Windows Autopilot, Microsoft Endpoint Manager, the Microsoft Deployment Toolkit (MDT, and Entra ID (Azure Active Directory), among others."

Humancentric
Everything starts with you. We'll get to know your business, your teams, and your workloads so that we can understand how to tailor your systems to suit you best. However complex your challenges, your sector, or your workloads – we'll find a way to make it easier.
Combining technology with technique.
Using their in-depth knowledge of Microsoft Modern Workplace, alongside their expertise in user behaviour, our technical specialists have been making software smarter and safer for more than 20 years.  

Consultative
By working in true partnership with you, and bringing our natural curiosity to the relationship, we'll make sure we keep you one step ahead of the competition with the latest techniques and technologies.
Flexible working should never compromise online security.
Increasingly, colleagues are logging in to multiple devices from anywhere, which means your data and identities need robust protection.
Microsoft Enterprise Mobility and Security (EMS) is a suite of tools and services designed to help businesses protect their data and identities, while also enabling secure access to corporate resources from any device or location.
EMS includes a range of tools and services that address various aspects of enterprise mobility and security. These tools include Identity and Access Management, Mobile Device Management, Information Protection, and Threat Protection.
Malware and ransomware attacks were blocked during the first half of 2022.
Malware incidents recorded in the first quarter of 2022.
Ransomware infections recorded in a single month.
Supercharging your software suite
With our experts on side, we'll help you dodge the most common pitfalls and get your Microsoft suite up and running in no time.
The biggest issues our clients face with security and deployment:
Budget
Getting value for money from your software is a balancing act, identifying the necessary costs and avoiding unnecessary expenses, whilst leveraging the most cost-effective configurations.
Expertise
To get the most out of your software, you need to know where its shortcuts and secrets are held. Our experience of implementing and managing Microsoft services in real-world situations means that we can optimise your usage from day one.
Security
To keep you safe from cyber-crime, and on the right side of compliance, your security needs to be live and kicking before you start putting Microsoft services to work. Properly configured to the latest specifications, your suite will keep you safe and sound all year round.
Complexity
With new ways of using old tools, and updates coming thick and fast, having an experienced technical specialist onside can help you take advantage of every feature and get maximum value from your architecture.
Compatibility
Every new installation needs to be trialled and tested with your legacy systems, to make sure that it integrates into your existing environment and causes no disruption to your workloads. And as the threat landscape evolves, we'll tweak your setup and ensure our updates don't clash with your daily business practice.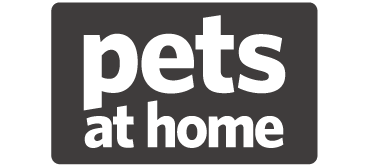 Unleash the full potential of your business by clicking and collaborating with Commercial's experts.
Request a call
Contact us today
Don't just take
our word for it…
Commercial deliver. We are fortunate to work with some amazing partners. Here are some examples of great things we hear every day.
Thanks to the innovative approach of the Commercial team, we have successfully established a secure IT environment at John Kyrle High School, ensuring both staff and students can access it safely. The team delivered a synchronised security solution, incorporating Sophos anti-virus and ransomware protection for all servers and users, along with an advanced firewall. This consolidation of all our security software under a single vendor has not only bolstered our security but also led to a significant reduction in our overall IT infrastructure costs.
More than a safe pair of hands
Not only can we boast to enjoy partnerships with the leading technology vendors, but we also have the best people on board – industry accredited and certified architects, consultants and technical colleagues – to keep your business safe.
Since 2003, we have been designing and implementing Datacentre Infrastructure and Modern Workplace solutions. Over this time, we've seen the seismic shift from traditional physical servers delivering key applications and services via mainframe type computing, through to the virtualisation era, and more recently to public cloud solutions.
We take the time to listen and understand you, your business goals and how IT aligns to those goals. We then lead you through the various options and solutions using our enablement framework and can quickly and efficiently create the vision and roadmap to ensure you reach your desired goals.
Benefits to boost your business
If you had unlimited resources, you wouldn't need our help. We're here to help you make the most of your time and money, and we set up your software to do the same.

Market independence
Our partnerships across the market means we can put any product to use in your organisation, we're not tied to any one supplier and we can hunt down the best solutions wherever we can find them.

Industry connections
We've spent more than 30 years building relationships with software providers, which means we can lean on a long-standing network to find you the best products and prices.

Specialist know-how
We'll stick with you for the duration of your project lifecycles. Our experts will help you source, implement, manage and maintain your environment – keeping your productivity and security up to speed.

Scalable solutions
We design environments that keep pace with your ambition, with flexibility and scalability hard-wired into any solution we build for you.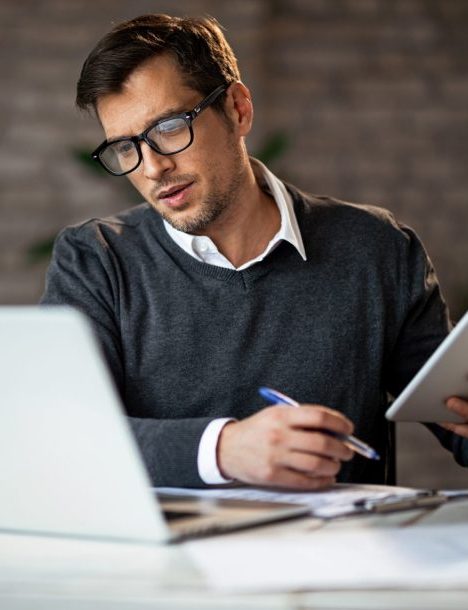 INNOVATIONS
Keeping pace with rapid transformation
The Microsoft suite rarely stands still for long, and we make sure that your setup always reflects the latest techniques and technologies:
Fighting cyber-crime at the cutting edge
As cyber threats becoming more sophisticated, your security service needs to stay on its toes. With more criminals putting the power of artificial intelligence and machine learning to work, Microsoft's defensive software is going toe-to-toe and co-opting the same technologies to fight back.
Bringing sustainability to software
Many businesses overlook the opportunity to improve the sustainability of their software, but if you know where to look, there's plenty of potential to make your digital products a greener place to do business. As well as Microsoft's dedicated Sustainability Manager, you can also optimise the way you use their entire suite to bring your carbon footprint down.
Commercial is your smart choice
Commercial offers a comprehensive solution for all your technological security and deployment needs. That's just the beginning—discover more reasons to partner with us below.
Fact Finding
Datasheets and questionnaires are part of our immersive approach, helping us to understand your business and its people.
Survey
Understanding the impact of technology and the way people work to include a survey of your IT infrastructure.
Workshops
Do your team's preferences match your organisational needs? We'll consider and explore habits and behaviours, to iron this out.
Future proofing
Asking questions of key stakeholders ensures that any changes are future proofed, in light of rapid innovation and change.
Visibility
Knowing who's using your software and how it's being used enables you to make sure that your investment is being utilised to its maximum value.



Don't just take
our word for it…
Commercial deliver. We are fortunate to work with some amazing partners. Here are some examples of great things we hear every day.
The Tesco procurement team have been delighted with the way Commercial share our desire to entrench sustainability into our supply chain – we really are kindred spirits. Our ethical and sustainability policies are of paramount importance to our reputation and the Commercial team reviewed and approved all products in a short timeframe. Commercial are already committed to the ETI base code and are working on achieving EcoVadis accreditation for all suppliers on the Tesco account.
The new Walsall Housing Group office is a fantastic, fresh and modern workplace thanks to the wonderful work of the Commercial interiors team. They created a steering group to work alongside us to understand our demands and held regular meetings during the design process to keep us informed of the progress. Our desire was for a more collaborative space, with meeting booths and one-to-one seating, rather than traditional desks – and they delivered a fantastic final fit-out over the full four-floor building.
Each year, Commercial supplies accessory packs to graduate trainees at a leading accountancy firm, which are then picked, packed, and delivered to their home addresses by the Commercial Foundation. This not only guarantees that every new employee has the necessary equipment to be productive from their first day but also allows their IT team to focus on other responsibilities. Collaborating with the Commercial Foundation generates substantial social value returns on investment for the firm and contributes to improving the lives of the Foundation's volunteers.
Wollens have enjoyed a long-standing and fruitful partnership with Commercial because they are always introducing innovations and improvements to our IT environment. As the threat of cyber-attacks increases it was vital that we strengthened our capabilities for dealing with a ransomware attack with a cloud-based backup solution. Our solution means data cannot be altered or deleted, giving us a crucial way of recovering data to minimise any potential downtime and financial losses
Working with Commercial for our branded materials has proved to be effective and collaborative. The team is efficient and they listen to requests for improvements. Commercial has made branded goods simple.
As E-commerce in retail continues to grow, Commercial's stock-management and fulfilment expertise has allowed a leading UK retailer to free huge amounts of warehouse space. Commercial took on the stocking of our employee uniform, transferring to a new supplier with the management of the supply being consolidated into their existing supply accounts. Not only did this free vital space in their distribution centre, the consolidated supply of all GNFR delivered significant delivery cost savings.
At JoJo Maman Bébé we are happy to work with the Commercial Foundation and support inspiring work they do to help disadvantaged young adults. Like us, the Foundation are a B Corp certified organisation that is proven to put purpose ahead of profits. We have enjoyed working with their volunteers to help with a mug-making activity. We are now working alongside them to create an introduction gift for our new employees, these include printed mugs, pens and notebooks.
Take a step towards success – click to access Commercial's partnership programmes and enhance your profits.
Request a call
Contact us today
Frequently Asked Questions
To understand more about our security and deployment services, or ask any questions that we haven't answered, please get in touch.
What does security and deployment mean?
Getting your software set up right from the beginning is all about proper implementation, configuring it to suit your needs, and making sure that it's protected from cyber threats.
How can security and deployment technology help increase employee productivity?
Empower your employees to work smarter by providing secure access to corporate data and applications, simplifying IT management and providing automated processes.
What security services are used in software?
The most common protective measures used in the modern workplace include; multi-factor authentication, encryption, identity and access management, mobile device management and cloud security.
How is expert-led deployment better than doing it myself?
Technology and techniques change on an almost daily basis, so getting a specialist onside to implement your environment is the best way to make sure you get maximum value from your investment.
EXPLORE OUR SERVICES
Other areas of interest
We offer more than just software support: our specialists are here to maximise the potential of your business, enhance efficiency, and create a smarter, safer business environment for you.

Communication
Reimagine your  communication in today's workplace. Leverage advanced tools and platforms to foster real-time collaboration, improve productivity, and drive meaningful connections.

Managed Services
Drive efficiency and productivity in your  operations with managed services. Leverage our expertise in IT, cloud solutions, and support for a seamless modern workplace.

User Devices
Equip your workforce with modern user devices for the modern workplace. Enhance productivity, enable mobility, and empower your employees with cutting-edge technology.
At Commercial, customer safety and data security are paramount.
That's why we utilise one-time passwords (OTP) to verify email addresses and ensure a secure user experience.
When communicating with us via our website,  you'll receive a unique OTP via email, which acts as a temporary code to confirm your identity.
This additional layer of authentication safeguards against unauthorised access and protects your personal information from potential threats. By implementing OTP verification, we maintain the highest standards of confidentiality, providing our valued customers with peace of mind and a safe environment for their online interactions.
Your trust is our priority, and we are committed to upholding the utmost security measures to protect your data at every step.
Send our Technology team a message