Effective communication
in the modern workplace
Selecting technology that supports interaction and enhances productivity.
Global users of Microsoft Teams have continued to grow post-pandemic, from 145 million in 2021 to 300 million by 2023.
A significant number of employees rely on digital communication tools for up to 25 hours per week to facilitate collaboration.
In a 2023 poll, 25% of workers in the UK use video for their communication and 40% use audio.
Despite our reliance on tech, research shows 91% of employees feel frustrated with their work software.
COMMUNICATION TECHNOLOGIES
Choosing the right tech is key to improving employee communications.
Effective communication is fundamental to any organisation's smooth functioning and, ultimately, its performance in achieving its goals. And in today's hybrid world of work, that means choosing the technologies that make it easy to communicate while working from anywhere – and supporting colleagues to get comfortable with using the tech effectively.
From video conferencing to voice calls and instant messaging, getting your unified communications tools right improves just about everything. That includes increasing employee engagement, making collaboration easier, and supporting people to be productive, relieving stress and frustration.

Experienced guides
We've provided IT services since 2003 and, in the decades since, we've helped hundreds of businesses to design, manage and protect their digital systems. We can become an extension to your in-house IT team or, where required, provide fully outsourced managed services thus becoming your IT department.
Knowledge sharing and real-time collaboration are simple with the right digital tools.
Commercial's expert team will work with you to put in place the tech most suited to your organisation's needs and workplace culture.

Trusted partnerships
Commercial enjoys partnerships with the leading technology vendors including Microsoft, VMware, Citrix, Veeam, HPE, Dell, Fortinet and Sophos. What's more, we employ a large number of industry accredited and certified architects, consultants and technical staff. This all adds up to a knowledgeable team, trusted by our clients because, together, we deliver great results and a first-class customer experience.
OVERCOMING YOUR CHALLENGES
By your side
We aim to streamline the process of selecting and implementing the ideal digital tools tailored to your organisation's unique needs.
With the ever-evolving landscape of technology, keeping pace with the latest software and systems can be daunting. That's why our expert team stays up-to-date with the latest advancements, ensuring that you stay at the forefront of innovation.
We understand that every organisation has its distinct challenges, and our dedicated specialists are always on standby, prepared to provide personalised solutions to overcome any hurdles you encounter.
Rest assured, with our unwavering support, you can focus on your core objectives while we handle the complexities of integrated communications, allowing your business to thrive in today's dynamic digital world. Together, we will pave the way for your organisation's success and growth.
Deep knowledge and expertise
Microsoft Modern Workplace refers to a collection of technologies that helps organisations to create a digital workplace suited to collaborative and connected working practices, from anywhere, on any device. Our experts in Microsoft Modern Workplace have in-depth knowledge of the technology and tools involved, as well as experience in implementing and managing them in real-world situations. This expertise can help organisations optimise their use of these tools and avoid common pitfalls.
Customised solutions
The tools may be commonly available, but that doesn't mean that the same solution will suit every business. We work with an organisation to understand their specific needs and develop customised solutions that best fit their requirements. This can help organisations achieve their business goals more effectively and efficiently.
Increased productivity
By leveraging the latest technology and tools, we can help organisations create a modern workplace that enhances productivity and collaboration among employees. This can lead to better business outcomes and a competitive advantage.
Improved security and compliance
Because Commercial has such a breadth of experience and expertise within our team, we can help organisations implement the necessary security and compliance measures to protect their data and meet regulatory requirements. This can help reduce the risk of data breaches and other security incidents.
Cost-effective solutions
Selecting the right expert team to partner will help your organisation to save costs by optimising the use of technology and tools, avoiding unnecessary expenses, and leveraging the most cost-effective solutions.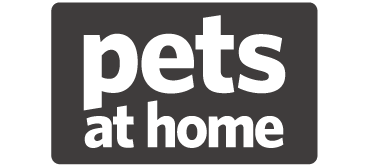 Click now to access expert advice from Commercial and elevate your business strategies to new heights.
Request a call
Contact us today
Don't just take
our word for it…
Commercial deliver. We are fortunate to work with some amazing partners. Here are some examples of great things we hear every day.
The Tesco procurement team have been delighted with the way Commercial share our desire to entrench sustainability into our supply chain – we really are kindred spirits. Our ethical and sustainability policies are of paramount importance to our reputation and the Commercial team reviewed and approved all products in a short timeframe. Commercial are already committed to the ETI base code and are working on achieving EcoVadis accreditation for all suppliers on the Tesco account.
Business benefits
When your employees can communicate easily with colleagues and customers, from any location and on any device, there are benefits all round.
Collaboration
From co-editing documents, to bouncing around ideas and sharing information in one accessible place, employees expect to be able to work collaboratively from any location and on any device. And for many businesses, these same approaches are as important for working with their clients, as they are for internal collaborations.
Productivity
Fast and easy communication also increases productivity as employees can quickly get the information they need and collaborate with others to complete tasks in a timely manner.
Flexibility
One of the greatest workplace changes in the last few years is remote working, which has been a catalyst for greater flexibility for employees – typically blending office and home working, to suit both their work requirements and home-lives. When you can communicate effectively – and reliably – from any location, that's true flexibility, often improving wellbeing through better work-life balance.
Talent
With the right digital tools making communication easy from anywhere, anytime, it can have a positive impact on both recruitment and retention. Without geographical boundaries, the talent pool becomes limitless. And a well-connected, well-informed and engaged employee is more likely to contribute their best and stay put, than one who feels frustrated.
Reduce costs
When video conferencing is simple and consistently high quality, the need for face-to-face meetings is reduced, saving time, travel costs and carbon emissions. Enhanced remote working also means fewer people in office buildings, which can reduce operational costs for heating, lighting, or even for less square meterage of floorspace.
INSIGHTS
Modern workplace communications continue to advance, bringing greater integration.
The move towards Unified Communications as a Service (UCaaS) brings the whole suite of communication services together into one centralised system, for voice, video, messaging, collaboration and the cloud.
Say goodbye to landline phone systems
With everything online you can answer incoming calls from anywhere – whether the office is manned or not. Turn an email into a phone call, then transition to a video call seamlessly.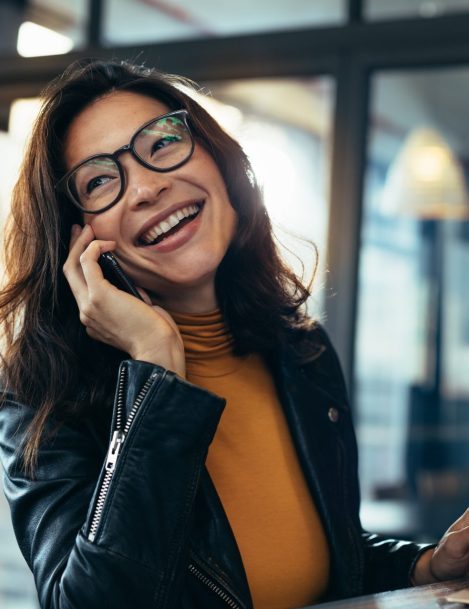 Commercial is your smart choice
Commercial offers a comprehensive solution for all your technology and communication needs, serving as your single source for reliable services. This is just the beginning; continue reading to discover more reasons to choose us.
Discover & assess
First, we listen to your requirements, audit your physical and digital setup, and establish your current practice.
Consult & recommend
We'll consult your key stakeholders and make recommendations to meet your needs and budget.
Design & test
Future state design options are presented, and a route chosen for piloting proof of concept.
Implement & manage
Then we manage the process of rolling out software, hardware and processes, from start to finish.
Review & optimise
Once implemented we review; checking the solution meets the original goals and adjusting as required.
Innovate & grow
As partners, we're here to flex as your needs evolve; taking the same project to additional departments or advising on another aspect of your modern workplace.



Don't just take
our word for it…
Commercial deliver. We are fortunate to work with some amazing partners. Here are some examples of great things we hear every day.
The Tesco procurement team have been delighted with the way Commercial share our desire to entrench sustainability into our supply chain – we really are kindred spirits. Our ethical and sustainability policies are of paramount importance to our reputation and the Commercial team reviewed and approved all products in a short timeframe. Commercial are already committed to the ETI base code and are working on achieving EcoVadis accreditation for all suppliers on the Tesco account.
The new Walsall Housing Group office is a fantastic, fresh and modern workplace thanks to the wonderful work of the Commercial interiors team. They created a steering group to work alongside us to understand our demands and held regular meetings during the design process to keep us informed of the progress. Our desire was for a more collaborative space, with meeting booths and one-to-one seating, rather than traditional desks – and they delivered a fantastic final fit-out over the full four-floor building.
Each year, Commercial supplies accessory packs to graduate trainees at a leading accountancy firm, which are then picked, packed, and delivered to their home addresses by the Commercial Foundation. This not only guarantees that every new employee has the necessary equipment to be productive from their first day but also allows their IT team to focus on other responsibilities. Collaborating with the Commercial Foundation generates substantial social value returns on investment for the firm and contributes to improving the lives of the Foundation's volunteers.
Wollens have enjoyed a long-standing and fruitful partnership with Commercial because they are always introducing innovations and improvements to our IT environment. As the threat of cyber-attacks increases it was vital that we strengthened our capabilities for dealing with a ransomware attack with a cloud-based backup solution. Our solution means data cannot be altered or deleted, giving us a crucial way of recovering data to minimise any potential downtime and financial losses
Working with Commercial for our branded materials has proved to be effective and collaborative. The team is efficient and they listen to requests for improvements. Commercial has made branded goods simple.
As E-commerce in retail continues to grow, Commercial's stock-management and fulfilment expertise has allowed a leading UK retailer to free huge amounts of warehouse space. Commercial took on the stocking of our employee uniform, transferring to a new supplier with the management of the supply being consolidated into their existing supply accounts. Not only did this free vital space in their distribution centre, the consolidated supply of all GNFR delivered significant delivery cost savings.
At JoJo Maman Bébé we are happy to work with the Commercial Foundation and support inspiring work they do to help disadvantaged young adults. Like us, the Foundation are a B Corp certified organisation that is proven to put purpose ahead of profits. We have enjoyed working with their volunteers to help with a mug-making activity. We are now working alongside them to create an introduction gift for our new employees, these include printed mugs, pens and notebooks.
Unlock the power of Commercial's expert advice by clicking here and maximising your business potential.
Request a call
Contact us today
Frequently Asked Questions
Our expert team is on hand to answer all your questions about technology to improve the modern workplace. Here are a few of the most common questions about communication technologies.
What are the best communication technologies for the modern workplace?
The best communication technologies for the modern workplace are those that are easy to use, secure, and reliable. Popular choices include video conferencing, instant messaging, email, and document sharing.
What measures should employers take to ensure the security of communication technology?
Employers should ensure that their communication technology is up to date, use strong passwords and authentication measures, and adhere to industry standards for security protocols.
What are the benefits of using communication technology in the workplace?
Using communication technology in the workplace can improve productivity, collaboration, and communication. It can also increase customer satisfaction, reduce costs, and improve the organisation's competitive advantage.
How can employers ensure that communication technology is being used responsibly?
Employers can ensure that communication technology is used responsibly by developing and enforcing policies, monitoring usage, and providing training.
EXPLORE OUR SERVICES
Other areas of interest
We offer more than just software support: our specialists are here to maximise the potential of your business, enhance efficiency, and create a smarter, safer business environment for you.

Collaboration
Embrace digital collaboration for accelerated business growth. Leverage cutting-edge tools and platforms to streamline communication, foster teamwork, and unlock the power of collaboration.

Peripherals
Boost your operations in the modern workplace with innovative peripherals. Enhance productivity, connectivity, and user experience for your workforce.

Operating Systems
Reform your operations with advanced operating systems for the modern workplace. Boost efficiency, enable mobility, and stay ahead of the competition with innovative technology solutions.
At Commercial, customer safety and data security are paramount.
That's why we utilise one-time passwords (OTP) to verify email addresses and ensure a secure user experience.
When communicating with us via our website,  you'll receive a unique OTP via email, which acts as a temporary code to confirm your identity.
This additional layer of authentication safeguards against unauthorised access and protects your personal information from potential threats. By implementing OTP verification, we maintain the highest standards of confidentiality, providing our valued customers with peace of mind and a safe environment for their online interactions.
Your trust is our priority, and we are committed to upholding the utmost security measures to protect your data at every step.
Send our Technology team a message