Much more than monitors and mice
Strategic sourcing and purchasing of peripherals that meet your organisational needs.
Companies using custom IT peripherals report an average 24% boost to productivity.
Custom IT peripherals can improve business efficiency by up to 16%.
Better customer-facing peripherals can improve customer experience by up to 40%.
Using the right peripherals can help businesses save up to 50% on admin time.
TECH PERIPHERALS
Smart decisions for simple devices.
Keyboards, mice, monitors, and printers might feel like everyday technologies – but making more strategic decisions with them can deliver big impacts across your business.
With access to the entire marketplace, including custom peripherals and hard-to-find devices, we can source and supply the best solutions for your organisational needs. By configuring them correctly and offering ongoing support and maintenance, we can also ensure that all of your devices are optimised to deliver maximum and lasting value.
By partnering with an IT expert, you can stay up to date with the latest trends and technologies – meaning better planning for future needs and better preparation for emerging trends to gain a competitive advantage.

Humancentric
Everyone should feel heard in workplace decisions. Equality is a key part of our consultancy process – it increases employee satisfaction, ensures new devices are used properly, and that the technology is aligned to the individual workload.
People-first, planet-first consultancy
When it comes to business, your biggest responsibilities are your employees and the environment. Look after both properly and everything else gets that little bit easier.

Planetcentric
Everything we do, sell, make, or recommend comes with our green stamp of approval. We'll only guide you in directions that are going to boost your sustainability.
OVERCOMING YOUR CHALLENGES
Choosing wisely amongst the crowd.
Understanding the challenges our clients face is important from the outset. Taking the time to listen and absorbing any concerns creates a strong foundation for collaborative working.
The biggest issues our clients face with peripherals:
Truly understanding the need.
Peripherals come in many different forms and serve many different purposes, far beyond the standard set of uses. Your need to work with a partner who takes the time to understand your workforce and the nuances of your operations.
Compatibility and continuity.
Your business runs on a huge combination of hardware and software, from lots of different brands and manufacturers. Peripherals depend on compatibility, so you need to consider how any new investments fit within your current kit.
Keeping up with the pace of change.
There's always a new model available and it often feels like you've only just upgraded when new technology emerges. Knowing when to stick and when to twist requires a knowledge of what's around the corner.
Equipping your workforce on a budget.
Balancing your bottom line with your business needs means finding solutions that are affordable without sacrificing on quality or functionality.
Protecting your peripherals (and your people).
There are security risks in peripherals, just like any connected device, so they need to be installed and configured by cyber security experts. They also come with a compliance burden and need to be optimised for data protection.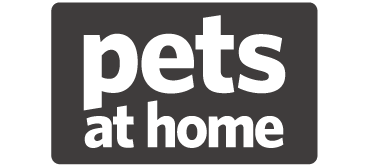 Take your business to the next level with Commercial's expert guidance – click to get started.
Request a call
Contact us today
Don't just take
our word for it…
Commercial deliver. We are fortunate to work with some amazing partners. Here are some examples of great things we hear every day.
The store colleagues at Currys have never been better prepared to serve the needs of our customers, thanks to the accessory packs created by the Commercial team. The packs contained all the items our colleagues needed so they could carry iPads on the shopfloor, enabling them to share product specifics with customers. The packs were created and fulfilled by the Commercial Foundation, creating social value returns on our investment and providing on the job work experience for their volunteers.
Business-wide benefits
Choosing to partner with Commercial brings plenty of upsides when equipping the modern workplace with peripherals.
Reseller privileges
Working with multiple vendors means we have access to the entire marketplace, so we can find the right products for your needs without being tied to a specific manufacturer.
Technical expertise
Our in-house experts can support you for the whole lifecycle of your products. We can help source, implement, maintain, and upgrade your IT infrastructure throughout its lifecycle.
Longstanding relationships
Having established our relationships over the course of decades, we can lean on a long-standing network in the industry and find better rates than you'd find elsewhere.
Flexibility & scalability
As a rapidly growing business ourselves, we understand the need to design solutions which can move at the pace of our ever-changing needs. We bring these principles to your project.
Time & money
You don't look for outside help if you've got unlimited resources. We're here to help you make the most of your time and money, and we look for products that deliver the same.
Staying productive and competitive means keeping up with the pace of change.
Knowing which way the wind is blowing in peripheral tech is essential to maintaining your edge. Many devices are now being shipped with AI and ML capabilities built in (and many older models are getting software updates.) These new technologies are powering more intelligent predictive text input, automated macros, and personalised settings based on user behaviour. Each represents a potential huge leap in productivity and the possibility to eliminate user errors.
Virtuality Reality (VR) & Augmented Reality (AR)
From wearable headsets to enable VR/AR experiences, to webcams which can generate VR/AR content within an everyday office, we're almost at the point where these technologies are moving from novelty to normal.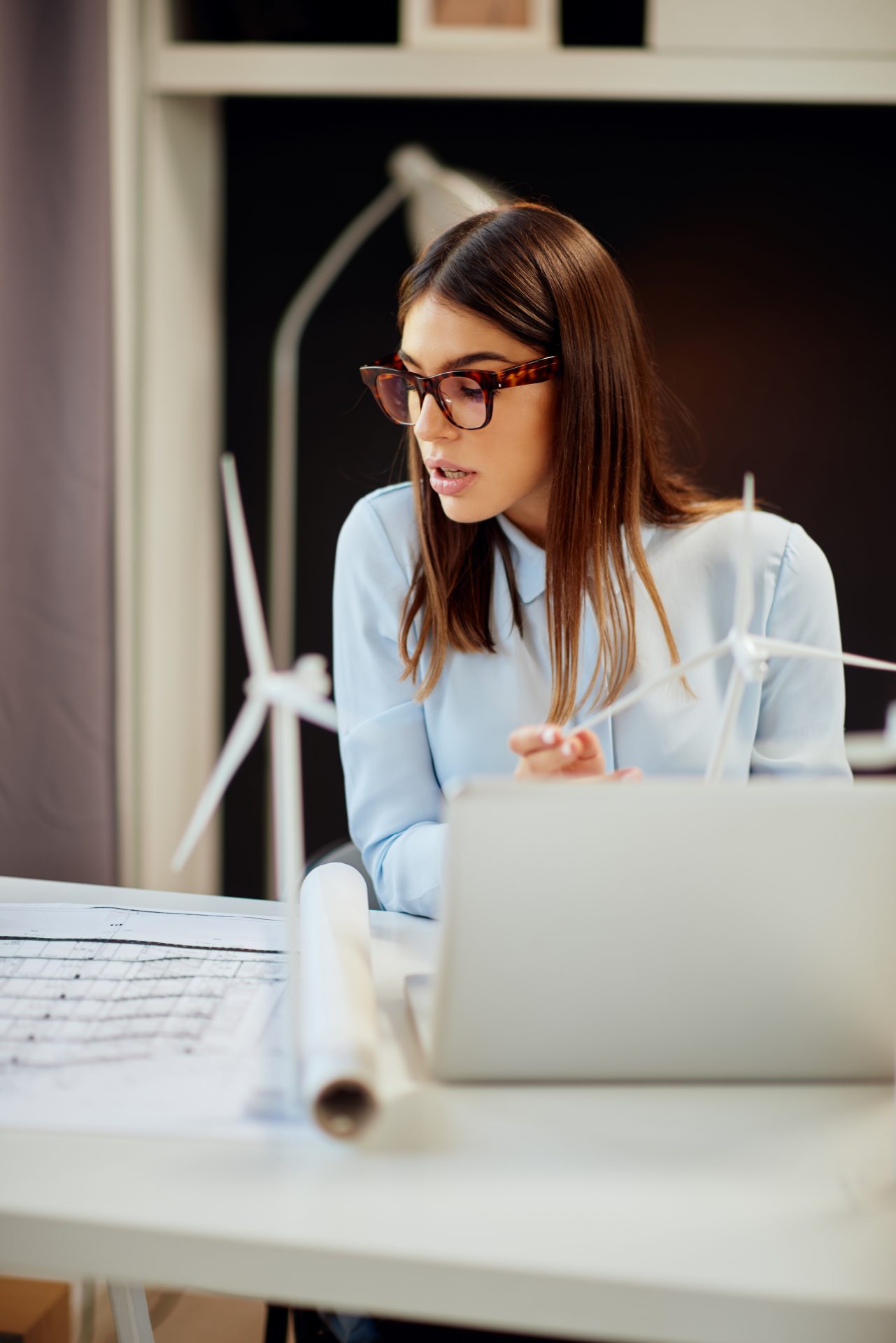 Commercial is your smart choice
Commercial serves as your go-to solution for all your technology and communication peripherals, ensuring a one-stop destination for your needs. But there's more to explore; read on for additional reasons to opt for our services.
Fact Finding
Datasheets and questionnaires are part of our immersive approach, helping us to understand your business and its people.
Survey
Understanding the impact of technology and the way people work to include a survey of your IT infrastructure.
Workshops
Do your team's preferences match your organisational needs? We'll consider and explore habits and behaviours, to iron this out.
Future proofing
Asking questions of key stakeholders ensures that any changes are future proofed, in light of rapid innovation and change.
Visibility
Knowing how many devices are being used properly, and what they're being used for, enables you to make sure that your investment is being utilised to its maximum value.



Don't just take
our word for it…
Commercial deliver. We are fortunate to work with some amazing partners. Here are some examples of great things we hear every day.
The Tesco procurement team have been delighted with the way Commercial share our desire to entrench sustainability into our supply chain – we really are kindred spirits. Our ethical and sustainability policies are of paramount importance to our reputation and the Commercial team reviewed and approved all products in a short timeframe. Commercial are already committed to the ETI base code and are working on achieving EcoVadis accreditation for all suppliers on the Tesco account.
The new Walsall Housing Group office is a fantastic, fresh and modern workplace thanks to the wonderful work of the Commercial interiors team. They created a steering group to work alongside us to understand our demands and held regular meetings during the design process to keep us informed of the progress. Our desire was for a more collaborative space, with meeting booths and one-to-one seating, rather than traditional desks – and they delivered a fantastic final fit-out over the full four-floor building.
Each year, Commercial supplies accessory packs to graduate trainees at a leading accountancy firm, which are then picked, packed, and delivered to their home addresses by the Commercial Foundation. This not only guarantees that every new employee has the necessary equipment to be productive from their first day but also allows their IT team to focus on other responsibilities. Collaborating with the Commercial Foundation generates substantial social value returns on investment for the firm and contributes to improving the lives of the Foundation's volunteers.
Wollens have enjoyed a long-standing and fruitful partnership with Commercial because they are always introducing innovations and improvements to our IT environment. As the threat of cyber-attacks increases it was vital that we strengthened our capabilities for dealing with a ransomware attack with a cloud-based backup solution. Our solution means data cannot be altered or deleted, giving us a crucial way of recovering data to minimise any potential downtime and financial losses
Working with Commercial for our branded materials has proved to be effective and collaborative. The team is efficient and they listen to requests for improvements. Commercial has made branded goods simple.
As E-commerce in retail continues to grow, Commercial's stock-management and fulfilment expertise has allowed a leading UK retailer to free huge amounts of warehouse space. Commercial took on the stocking of our employee uniform, transferring to a new supplier with the management of the supply being consolidated into their existing supply accounts. Not only did this free vital space in their distribution centre, the consolidated supply of all GNFR delivered significant delivery cost savings.
At JoJo Maman Bébé we are happy to work with the Commercial Foundation and support inspiring work they do to help disadvantaged young adults. Like us, the Foundation are a B Corp certified organisation that is proven to put purpose ahead of profits. We have enjoyed working with their volunteers to help with a mug-making activity. We are now working alongside them to create an introduction gift for our new employees, these include printed mugs, pens and notebooks.
Get ahead of the competition – click now to access Commercial's expert advice and outshine your rivals.
Request a call
Contact us today
Frequently Asked Questions
To understand more about how we can support your peripheral lifecycles, or ask any questions that we haven't answered, please get in touch.
What counts as a peripheral?
It's a device used to put information into and get information out of a computer or other electronic device. Peripherals can be input (like keyboards and mice), output (like printers and monitors), storage, (like hard drives) and network (like modems, routers, and switches.)
What are the benefits of user device management?
The main benefits of user device management are improved security, increased productivity, improved compliance, and reduced costs. By managing user devices and applications centrally, organisations can ensure their security policies are enforced, users have access to the applications they need, and the organisation stays compliant.
What does BYOD mean?
A Bring Your Own Device (BYOD) policy is an organisational policy that allows users to use their own devices for work. It can be a cheaper option, because no capital investment is required, but it's important to ensure that these devices are managed securely, by enforcing security policies and providing users with the right tools and applications.
How do I ensure data security on user devices?
Whether they're supplied centrally or through a BYOD policy, it's important to ensure proper data security on user devices by implementing measures such as two-factor authentication, encryption, mobile device management (MDM) solutions, and patching and updating operating systems and applications regularly.
Do peripherals need cyber security?
As peripherals have become more advanced, they have also become more vulnerable to cyber-attacks. An old wired mouse had few risks compared to a modern wifi enabled printer. Today's peripherals must be included in your cyber security strategy and considered a possible entry point.
What is user device management?
Often referred to as UDM, user device management is a set of processes and technologies that allow an organisation to maintain control over its devices (including peripherals). It's designed to ensure corporate security policies and data protection requirements are met and to enable the secure deployment of applications and updates.
EXPLORE OUR SERVICES
Other areas of interest
We offer more than just software support: our specialists are here to maximise the potential of your business, enhance efficiency, and create a smarter, safer business environment for you.

Communication
Enable better communication in the modern workplace. Embrace innovative technologies and seamless integration to enhance collaboration, streamline workflows, and achieve business goals.

Operating Systems
Maximise your operations with modern operating systems. Increase productivity, streamline workflows, and empower your workforce for success in the modern workplace.

User Devices
Reinvent your  operations with advanced user devices for the modern workplace. Boost efficiency, collaboration, and user experience for enhanced business performance.
At Commercial, customer safety and data security are paramount.
That's why we utilise one-time passwords (OTP) to verify email addresses and ensure a secure user experience.
When communicating with us via our website,  you'll receive a unique OTP via email, which acts as a temporary code to confirm your identity.
This additional layer of authentication safeguards against unauthorised access and protects your personal information from potential threats. By implementing OTP verification, we maintain the highest standards of confidentiality, providing our valued customers with peace of mind and a safe environment for their online interactions.
Your trust is our priority, and we are committed to upholding the utmost security measures to protect your data at every step.
Send our Technology team a message