Collaborate from anywhere, any time
Today's modern workplace requires flexibility and the right tech to support productive teams.
Stay connected
A survey conducted by Microsoft found 84% of workers believe that collaboration technology has improved their ability to work together and stay connected.
More productive
The use of tech and tools to support collaboration makes us more productive, says 3 in 4 employees, according to a survey by Mintel.
Quality increase
A report by McKinsey & Company reveals that companies that invested in collaboration and communication tools saw a 15% to 25% improvement in productivity and quality.
Video spike
Video conferencing technology saw a spike of 200% in the first few months of the pandemic in 2020, reported Forbes. Since then, 62% of firms say they use video conferencing to collaborate with partners, customers and suppliers.
TECH SUPPORTED COLLABORATION
Technology and teamwork go hand in hand in today's workplace
The nature of work has changed. Employees expect to be able to work collaboratively from any location and on any device, and they place a high value on work that enriches and fulfils them. They are happier, more valued, and more likely to stay, if their productivity tools improve the quality and efficiency of their day-to-day experiences at work.
It takes the right technology – and culture – to create the most productive working environments.
Already making a positive impact, the Microsoft Modern Workplace refers to a collection of technologies that helps organisations create a modern, digital workplace that enables employees to work in a more collaborative, secure, and productive way, from anywhere, on any devices. It includes a range of software and services, such as Microsoft Windows 10/11, Microsoft Teams, Microsoft O365, Microsoft EMS or more recently known as the combined Microsoft 365 suite which includes a comprehensive set of security and compliance tools.

Commercially collaborative
We bring cross-divisional expertise to the table, drawing on every department to make sure your modern workplace functions effectively from the interior spaces that aid in-person collaboration, to the digitised processes which make virtual working seamless.
Your experts in choosing and using your best-fit workplace technology
The Commercial team will guide you to the most suitable systems and software for the needs of your organisation, then support your team to get the most from it, every day.

Track record
Commercial has provided IT services since 2003 and, in the decades since, we've helped hundreds of businesses to design, manage and protect their digital systems. We become an extension to our clients' in-house IT teams or, where required, Commercial can provide fully outsourced managed services thus becoming your IT department.
Top 5 challenges conquered
Overcoming your collaboration challenges
The pace of digital transformation raced ahead during the early 2020s, leaving lots of great new working practices but also, for some organisations, hastily put together solutions which are no longer effective.
Our team of industry accredited and certified architects, consultants, and technical staff are on standby, ready to help overcome the particular challenges you face.
Deep knowledge and expertise
An expert in Microsoft Modern Workplace will have in-depth knowledge of the technology and tools involved, as well as experience in implementing and managing them in real-world situations. This expertise can help organisations optimise their use of these tools and avoid common pitfalls.
Customised solutions
We begin by getting to understand your organisation's specific needs so that we can develop customised solutions that best fit your requirements utilising our proven enablement framework. This will help you to achieve your business goals more effectively and efficiently.
Increased productivity
By leveraging the latest technology and tools, our experts help organisations to create a modern workplace that enhances productivity and collaboration among employees. Ultimately, we understand that better business outcomes can give you a competitive advantage.
Improved security and compliance
Cyber incidents are a real and present danger for organisations, so it's vital to implement the necessary security and compliance measures to protect your data and meet regulatory requirements. This can help reduce the risk of data breaches and other security incidents.
Cost-effective solutions
We bring commercial acumen as well as technical expertise, so we'll always look for opportunities to save costs by optimising the use of technology and tools, avoiding unnecessary expenses, and leveraging the most cost-effective solutions.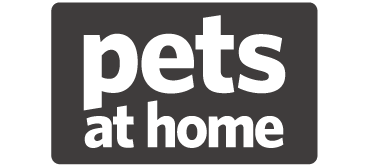 Click here to unlock Commercial's expert advice and take your business to new heights.
Request a call
Contact us today
Don't just take
our word for it…
Commercial deliver. We are fortunate to work with some amazing partners. Here are some examples of great things we hear every day.
Pittville School and Commercial have been working together closely on an IT and digital strategy to transform and enhance our in-classroom teaching offering to our teachers and students. They arranged a demo of new technology to our leadership team and then arranged time on campus with the supplier BenQ so we could all become familiar with the new products. The Commercial team then installed and integrated the new systems into our existing IT estate, transforming our in-classroom digital offering across the school.
Multiple benefits
---
From our industry-leading technology partners to our sustainability ethos, there are lots of great reasons to partner with Commercial. Here's just a few.
1. Teamwork
2. Perfect-fit solutions
3. Optimising budgets
4. Customer-first approach
5. Improved efficiencies
6. Sustainability
Helping our clients to work smarter
In recent decades the UK has continued to struggle with rates of productivity. As of 2021, the Office of National Statistics (ONS) estimated that the UK's productivity gap, or output per hour worked, was 15.3% below the average for the rest of the G7 countries.
The right technology, understood and used to its full potential by colleagues, can be a catalyst for collaboration and enhance our rates of productivity in leaps and bounds. And cure many of the frustrations that can de-motivate our teams.
Digitisation is transforming the way we manage documents and processes and advances in artificial intelligence (AI) are set to impact on almost every sector.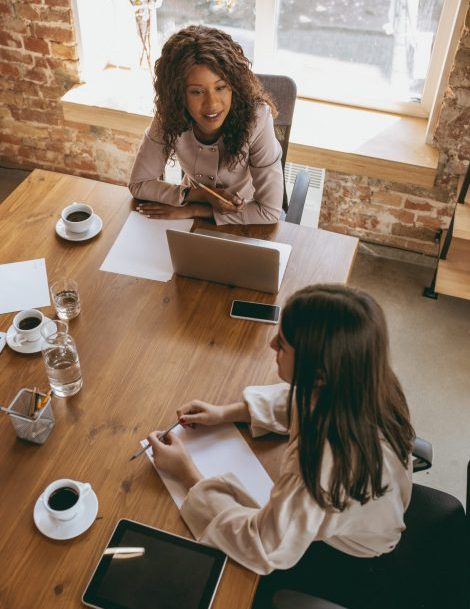 Don't just take
our word for it…
Commercial deliver. We are fortunate to work with some amazing partners. Here are some examples of great things we hear every day.
The Tesco procurement team have been delighted with the way Commercial share our desire to entrench sustainability into our supply chain – we really are kindred spirits. Our ethical and sustainability policies are of paramount importance to our reputation and the Commercial team reviewed and approved all products in a short timeframe. Commercial are already committed to the ETI base code and are working on achieving EcoVadis accreditation for all suppliers on the Tesco account.
The new Walsall Housing Group office is a fantastic, fresh and modern workplace thanks to the wonderful work of the Commercial interiors team. They created a steering group to work alongside us to understand our demands and held regular meetings during the design process to keep us informed of the progress. Our desire was for a more collaborative space, with meeting booths and one-to-one seating, rather than traditional desks – and they delivered a fantastic final fit-out over the full four-floor building.
Each year, Commercial supplies accessory packs to graduate trainees at a leading accountancy firm, which are then picked, packed, and delivered to their home addresses by the Commercial Foundation. This not only guarantees that every new employee has the necessary equipment to be productive from their first day but also allows their IT team to focus on other responsibilities. Collaborating with the Commercial Foundation generates substantial social value returns on investment for the firm and contributes to improving the lives of the Foundation's volunteers.
Wollens have enjoyed a long-standing and fruitful partnership with Commercial because they are always introducing innovations and improvements to our IT environment. As the threat of cyber-attacks increases it was vital that we strengthened our capabilities for dealing with a ransomware attack with a cloud-based backup solution. Our solution means data cannot be altered or deleted, giving us a crucial way of recovering data to minimise any potential downtime and financial losses
Working with Commercial for our branded materials has proved to be effective and collaborative. The team is efficient and they listen to requests for improvements. Commercial has made branded goods simple.
As E-commerce in retail continues to grow, Commercial's stock-management and fulfilment expertise has allowed a leading UK retailer to free huge amounts of warehouse space. Commercial took on the stocking of our employee uniform, transferring to a new supplier with the management of the supply being consolidated into their existing supply accounts. Not only did this free vital space in their distribution centre, the consolidated supply of all GNFR delivered significant delivery cost savings.
At JoJo Maman Bébé we are happy to work with the Commercial Foundation and support inspiring work they do to help disadvantaged young adults. Like us, the Foundation are a B Corp certified organisation that is proven to put purpose ahead of profits. We have enjoyed working with their volunteers to help with a mug-making activity. We are now working alongside them to create an introduction gift for our new employees, these include printed mugs, pens and notebooks.
Unlock the power of Commercial's expert advice by clicking here and maximising your business potential.
Request a call
Contact us today
Frequently Asked Questions
If you're interested in learning more about the technology that can support greater collaboration in your organisation, let's talk.
What is collaboration technology?
Collaboration technology is a suite of technologies that allows people to collaborate and work together in real-time. It includes tools such as video conferencing, online collaboration platforms, and virtual whiteboards.
How can organisations ensure data security when using collaboration technology?
When using collaboration technology, it's critical to use secure platforms, encrypt data, restrict access, and train users on security protocols.
Why is collaboration technology important?
Its value lies in allowing people to work together and create better results in less time. This kind of technology also helps to foster communication and collaboration in a remote environment, enabling teams to stay connected and productive.
What are the key considerations when selecting collaboration technology for the workplace?
Key considerations include cost, user experience, security, scalability, and integration. Commercial's expert team will work with you to address each of these aspects.
EXPLORE OUR SERVICES
Other areas of interest
We offer more than just software support: our specialists are here to maximise the potential of your business, enhance efficiency, and create a smarter, safer business environment for you.

Communication
Enhance communication in the modern workplace. Connect and collaborate seamlessly with colleagues, clients, and partners for efficient and effective business interactions.

Peripherals
Stay ahead in the modern workplace with cutting-edge peripherals. Boost efficiency, streamline workflows, and empower your team with the latest technology.

Productivity Tools
Supercharge your productivity in the modern workplace with powerful tools. Streamline workflows, enhance collaboration, and achieve more in less time.
At Commercial, customer safety and data security are paramount.
That's why we utilise one-time passwords (OTP) to verify email addresses and ensure a secure user experience.
When communicating with us via our website,  you'll receive a unique OTP via email, which acts as a temporary code to confirm your identity.
This additional layer of authentication safeguards against unauthorised access and protects your personal information from potential threats. By implementing OTP verification, we maintain the highest standards of confidentiality, providing our valued customers with peace of mind and a safe environment for their online interactions.
Your trust is our priority, and we are committed to upholding the utmost security measures to protect your data at every step.
Send our Technology team a message