Fully exploit your technology stack
Fully exploit your technology stack
The ability to manage and secure work devices, wherever they are, is fundamental to any IT strategy and never more so than in today's decentralised workplace. The evolution of device management tools from Mobile Device Management (MDM) to Enterprise Mobility Management (EMM) and now to Unified Endpoint Management (UEM) has provided organisations with the capability to manage mobile devices, tablets, laptops, desktops, rugged devices and even wearables through one single platform.
The EMEA survey shows that the majority of respondents have a UEM platform in place, but that many of them are not fully exploiting these tools. As a result, organisations are missing out on the associated security and management benefits and are delivering sub-optimal return on investment.
Unified Endpoint Management adoption is on the rise
77% of organisations have adopted or plan to adopt a UEM solution. However, there is a clear gulf between larger, more mature organisations (where adoption is at 85%) and smaller businesses (where fewer than half of the organisations with less than 100 employees, and only two-thirds of organisations with with 100 to 1,000 employees, have adopted a UEM solution). Organisations that have no UEM solution in place have significant "blind spots", no visibility on the device compliance status and no capability to apply even basic security controls. As a result, they are likely to face major challenges in enabling the digital transformation and enrolling an effective remote working strategy.
Not maximising return on investment
Of those businesses that have deployed a UEM platform, most limit its use to smartphones and tablets and are not taking advantage of using a single platform to manage a much wider range of tools – including laptops, desktops, rugged handhelds and even wearables – across a wide range of operating systems. Only 57% of respondents currently uses its UEM to manage Windows laptop devices, 28% to manage MacBooks, and only 25% use the system to manage desktop devices.
Besides, many advanced features available within UEM solutions remain unutilized. Only 65% of respondents with a UEM solution are using advanced security and data protection features. Think of cloud access control, encrypted containers, threat detection multi-factor authentication and conditional access. By utilising these features, you ensure that your company data is well-protected in the face of ever-growing security threats. Only 57% of businesses are using device lifecycle management features such as on-boarding and retiring. Effective device lifecycle management can significantly streamline your operations, resulting in lower IT overheads, increased employee productivity and an enhanced user experience.
BYOD remains unpopular
Corporate ownership models are still heavily preferred and personal enablement of corporate devices is now the norm (COPE). Just 36% of organisations have adopted a Bring Your Own Device (BYOD) strategy where employees use their own device for work duties. Benefits of a BYOD approach include attractive cost savings due to the need for fewer purchased corporate devices, and an enhanced user experience, due to the familiarity of the device to the employee.
However, these benefits appear to be more than offset by the perceived challenges posed by a BYOD strategy. Typically, organisations are concerned about the security of corporate data, the privacy of employees and the ability of their business to support a wide range of devices. Most Unified Endpoint Management and mobile security solutions now enable the effective separation, management and security of corporate from personal data and applications without compromising employee privacy. However, these features appear to not be well understood and thus remain utilised.
One-size-fits-all is no longer contemporary
Fewer than half (42%) of businesses are using a needs-based or persona-based approach to corporate device selection. Almost one third of organisations has adopted a "one-size-fits-all" strategy. A single device strategy can seem attractive from a management and support perspective, and may be the right approach in a highly homogenous environment. However, in a typical mixed use-case environment, any benefit from streamlined device support will be more than outweighed by reduced productivity and a poor employee experience. Additionally, device costs may be higher than they should be as higher specification devices may be provided to employees whose role only requires a more basic model.
Our recommendations
The EMEA survey shows that organisations are embracing UEM technology, but rather slowly. Besides, those who have already implemented the technology, are not using these tools to their full capability even though the need for the right technology to support hybrid working models has been pushed up the strategic agenda by the pandemic. When looking to enrol a future-proof anywhere-workplace, we strongly recommend to:
Adopt a UEM technology if you have not already done so.
Cloud-based, SaaS options offer consumption-based license models with full support and limited upfront costs, making this technology affordable for businesses of all sizes.
Perform a "health check" of existing UEM technology to identify quick-win areas for immediate improvement. Think of opportunities to manage more device types or activate additional features.
Create a three-year UEM adoption strategy to benefit from simplified management and security of multiple device types through a single pane of glass. This may result in reduced operating and support costs, reduced security risk, savings on the replacement of point software solutions and enhanced employee experience.
Consider a Bring Your Own Device (BYOD) model. Modern UEM solutions and mobile operating systems offer viable options to secure and manage corporate data on personal devices. Besides, a BYOD strategy can lead to significantly reduced device costs.
Adopt a persona-based approach to identify the right device types for employees. Make sure to take role-based use cases, work location, connectivity requirements, longevity and lifecycle management into consideration.
Actively manage, or use a knowledgeable third-party provider to manage your UEM solution and ensure continued alignment with business objectives and consistent return on investment.
Interested in our support?
Other headlines of interest
Our goal is not just to inform but also to inspire and foster meaningful discussions among our visitors. We believe that an informed business is a better business and we are here to empower you with knowledge. Join us as we navigate the ever-evolving landscape of industry news, bringing you stories that matter and stories that make a difference.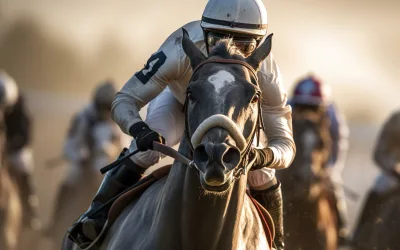 Following a competitive tender, business transformation specialists, Commercial, have been awarded a three-year GNFR contract by one of the UK's top 10 bookmakers, Betfred.
read more