Progression
& Transparency
We believe transparency is key. Measurement is important and we're forensic in our recording and analysis.  
MEASUREMENT & REPORTING
Evidencing our progress
Every year we're determined to make progress, creating positive impacts in our communities, near and far. That's why we follow best practice approaches to social value measurement and reporting.
We find it helpful to calculate certain aspects of our sustainability work into monetary value. After all, as a growing business, we recognise that our fiscal contributions have an impact on our interconnected economies, locally, nationally and internationally. But it's not just about the numbers.
We are passionate about storytelling. Just as we are inspired, we hope to encourage others to enact Social Value throughout their organisations too.
Don't just take
our word for it…
Commercial deliver. We are fortunate to work with some amazing partners. Here are some examples of great things we hear every day.
The Tesco procurement team have been delighted with the way Commercial share our desire to entrench sustainability into our supply chain – we really are kindred spirits. Our ethical and sustainability policies are of paramount importance to our reputation and the Commercial team reviewed and approved all products in a short timeframe. Commercial are already committed to the ETI base code and are working on achieving EcoVadis accreditation for all suppliers on the Tesco account.
LIFE ON EARTH
FIND OUT HOW WE CAN HELP YOU

Sustainability Reporting:
Our Social Impact Reports
We have a responsibility to report our impacts on the environment and society and we do so with pride.
Reporting and talking about our social impact, is our passion.
Because sustainability runs through the veins of our business and has done since 2006. It's a crucial part of the conversation that we have with our clients and partners every day. Having produced our most recent reports as digital e-books, they have become a staple reference point in meetings, so that we can easily 'show and tell' all that we have learned along the way.
In 2019-2020 we set out our model for modern business – a model that places sustainability at the heart of how we operate, driving profit and purpose in equal measure.
In 2021-2022 our focus was on the actions that we can take to change the narrative – to create a new story for our world, together, as we seek to improve and protect, empower and collaborate, inspire and learn.
Headline numbers
2021-2022
For the most recent year of reporting, we applied two measurement frameworks which, taken together, help us calculate our headline social value. For a full explanation, download our report.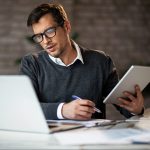 £67,863,704
Economic impact
from turnover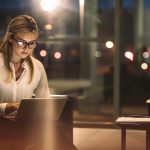 £84,717,165
Impact from supply
chain and employment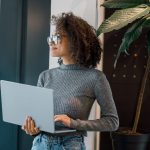 £15,527,226
Contribution to
economic productivity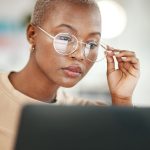 £125,508,614
Social Return
on Investment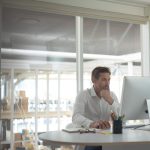 £2,317,557
Reduced cost for
public services and benefits
£3,637,341
Economic benefits
to HMRC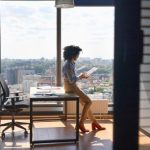 £5,337,066
Associate wellbeing
improvements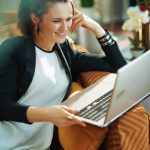 £13,972,258
Environmental benefits
associated with 3Rs
LIFE ON EARTH
Contact our sustainability team
We use market-leading specialists
Loop is a social value specialist, helping organisations to understand, measure and evidence their impact. We use their software metrics to calculate our social, economic and environmental value because Loop use the most robust and accurate data in the social value space.
It uses two key analysis frameworks: Social Cost Benefit Analysis (SCBA) and Social Cost Effectiveness Analysis (SCEA). These are combined to tally our overall Social Value and Social Return on Investment (SROI).
By measuring our social value metrics, and monetary impact we can further understand our position today and pinpoint the places where we can do even better. Our goal is to improve year-on-year as part of our long-term EDI and ESG strategy.



Maturing methodology
As understanding of social value reporting grows, methodologies for measuring impacts are refining. While changing methodologies will create fluctuations in reporting, it's valuable progress in the pursuit of accuracy.

HM Treasury Green Book
Updated in 2022, HM Treasury's Green Book supports the appraisal and evaluation of public policy and programmes. It is considered best practice to align social value reporting with this guide's methodologies.

New metrics
From 2022-23, using Loop's new metrics, we will no longer be using Gross Value Added (GVA) and Local Multiplier 3 (LM3) in our social value calculations, aligning ourselves with the National Social Value Standard (SVS) and HM Treasury's Green Book.
Increase in apprenticeships across the company

20%

20%
Carbon reduction per employee (July 2021 – June 2022)

45.8%

45.8%
CO2 reduction per million revenue since 2006

89%

89%
Explaining our social value metrics
We measure our social value to help us identify areas for improvement and to develop strategies for making a positive impact among our colleagues, communities, clients and partners. It's central to our Environmental, Social and Governance (ESG) goals.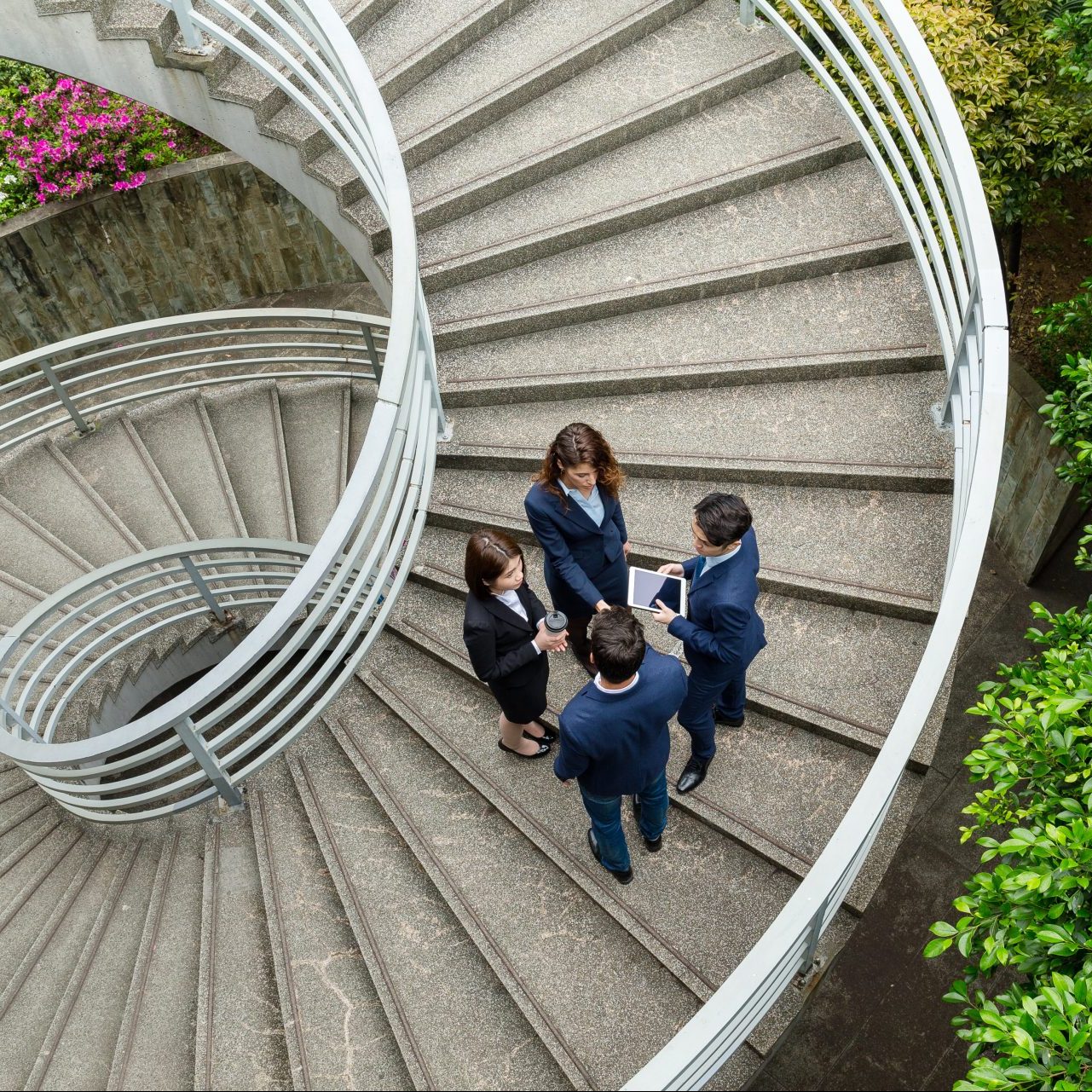 COLLEAGUES
We are committed to diversity and inclusion, ensuring everyone feels supported in fulfilling their potential and their health and wellbeing is prioritised.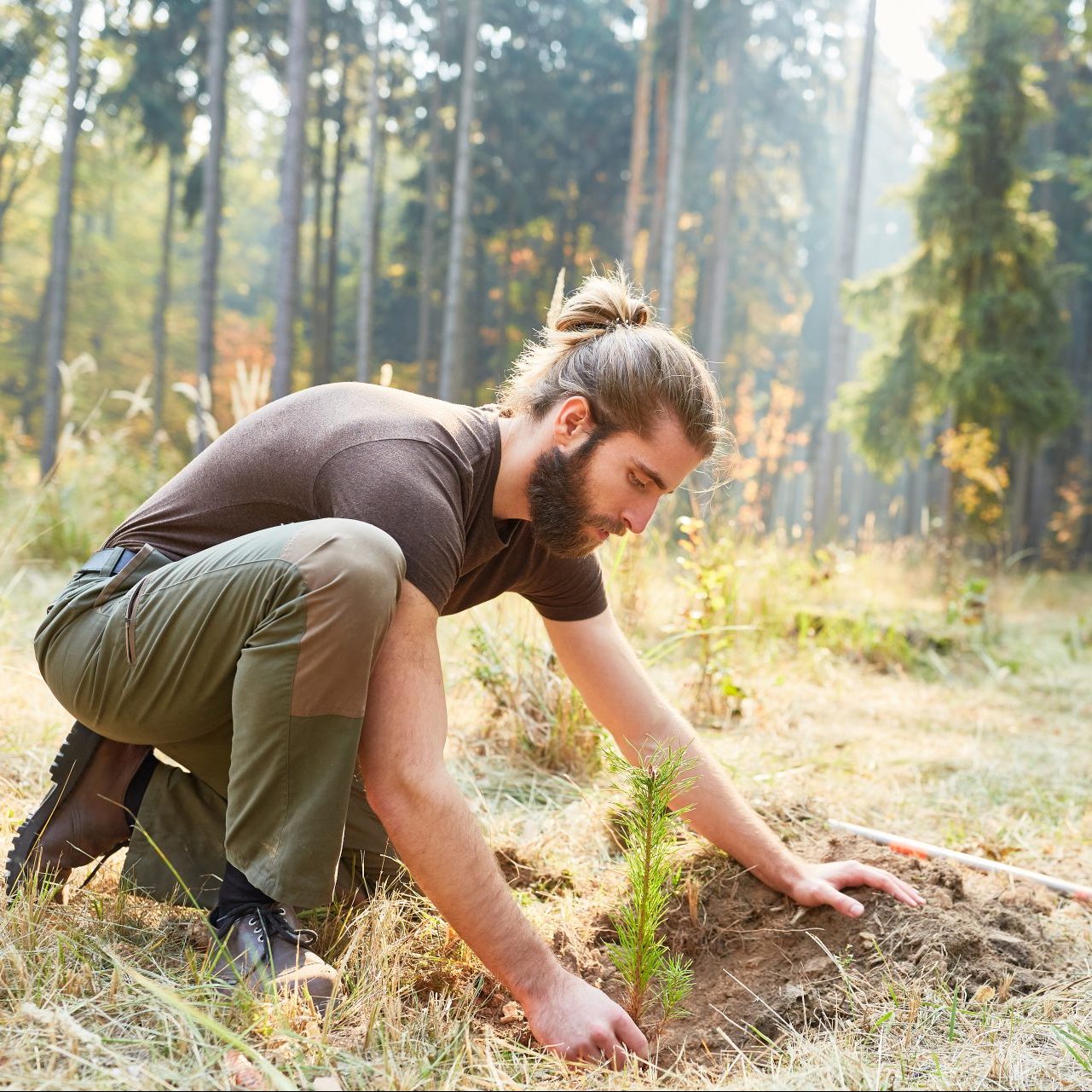 COMMUNITIES
We want to be a 'good neighbour' wherever we operate, from reducing emissions to delivering school workshops and supporting grassroots charities.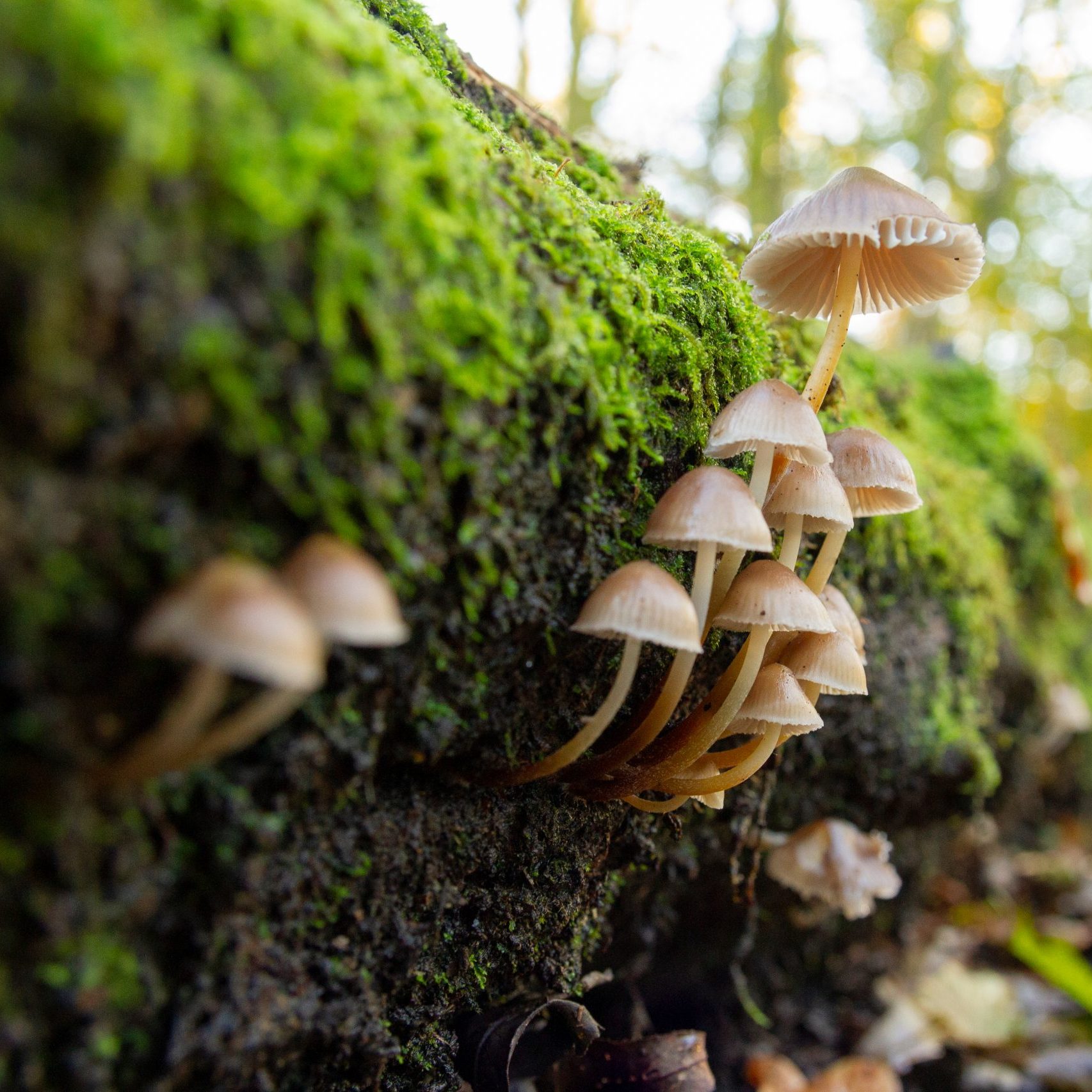 ENVIRONMENT
Our goal to be Net-Zero by 2028 means we are reducing waste for ourselves and our clients, while increasing biodiversity and investing in low emission vehicles.
Apprenticeships
We employ apprentices to develop their learning and careers with Commercial, while monitoring the diversity of those we employ.
Proud to support the Pay Apprenticeship Levy
Employing apprentices who are long-term unemployed, disabled, LGBTIQ+, graduates and female
Workforce
We monitor the diversity of candidates to ensure we give full and equal access to all who apply, including ethnicity, single parents, ex-service personnel, 50+ years, and more.
Disability Confident employer
Menopause in the workplace pledge
Supply Chain
To ensure a balance of investment in suppliers of all sizes, we monitor the breakdown of SMEs, non-for-profit and large enterprises in our supply chain.
We established and trade with Commercial Foundation
Supporting local SMEs
Mutual Support
We record how much time and resource we invest in teaching and learning in partnership with our supply chain, whether SMEs, start-ups or VCEs.
Donations
Commercial records how we support charities and non-profits through financial donations, payroll giving, and in-kind support.
Commercial Lottery
Charity Charter Days
IT Schools Africa
Toilet twinning
World Bicycle Relief
Ecologi
Carbon offsetting projects
Planet Mark
Healthy Workplace
We give time to support the physical and mental health of colleagues, beyond operationally necessary training; to ensure reduced stress, improved concentration and boosted moods and energy levels.
Mental health first aiders
Free counselling
Help at Hand
Cycle to work
Health & safety training
Fruity Fridays
Skills Development
Calculating the professional training in our organisation helps our colleagues in their current and future roles.
Prince Programme for Project Management
Accountancy workshop
Aruba Citrix training
Citrix virtual training
In-house IT engineer training
Fire warden training
Mental health first aiders
Waste
Waste management is part of our ISO certification and our overall carbon footprint reduction strategy.
Zero waste to landfill
First Mile recycling partnership
Terracycle recycling partnership
London 'empty van' recycling initiative
Transport
We monitor our emissions from diesel and petrol vehicles, towards low- or no-emission vehicles, walking and cycling.
Cycle to work scheme
Virtual meetings instead of in-person
Electric vans
Hydrogen vans
EV and hybrid cars
EV salary sacrifice scheme
Biodiversity
We review how many trees we have planted and use the biodiversity metric to assess the value of the project to wildlife.  
Tree planting days
The Planet Mark Partnership
Ecologi and carbon offsetting
Mentoring
We record the hours of support provided from one team member to another, helping them to succeed in current and future roles.
IT engineers, cascaded line-mentoring programme
Volunteering
We evaluate how many hours our colleagues give to charities and good causes during their working day.
Charity Charter days
Branching Out programme
Stakeholders
We look to understand how many hours we engage with wider stakeholders on sustainability-related matters.
Leadership presentations on Social Impact Report
Schools' workshops
Educational Support
Teaching employability-related skills and giving valuable work insights to children and young people.
Time invested in the Commercial Foundation
Hours donated to schools and in-person presentations
Site Visits
It's not just about taking our support out – we invite stakeholders to come in and learn about our workplace.
Leadership team visits with Commercial Foundation
IT apprentice assessments and tours
Noise
We understand that operating deliver vehicles can be noisy for our local communities, so we're keen to monitor and reduce any impacts by moving to quieter low-emission vehicles.
EV vans
EV charging points
Frequently Asked Questions
Social value measurement and reporting is a big subject, and you may have lots of questions. We're here to help. These are just a few of the most common queries.
What is Social Value Measurement and Reporting?
Social Value Measurement and Reporting is the process of measuring and reporting the impact of activities and initiatives on a community or society. It involves assessing the economic, social, and environmental benefits and costs of activities, and then communicating the results to stakeholders in a meaningful way.
What types of outcomes can be measured through Social Value Measurement and Reporting?
Social Value Measurement and Reporting can measure outcomes that can help increase well-being, increase employment, improve health, improve the environment, improve educational attainment, improve public safety, and reduce poverty.
What is the connection between Social Value Measurement and Reporting and ESG Reporting?
Social Value Measurement and Reporting can be used to measure and assess the impact of a company's ESG activities and initiatives. This enables companies to make more informed decisions about where to invest their resources.
What are the challenges of Social Value Measurement and Reporting?
The challenges of Social Value Measurement and Reporting include determining which outcomes to measure, collecting and interpreting data, and communicating the results in a meaningful way.
What industries or sectors benefit from Social Value Measurement and Reporting?
Social Value Measurement and Reporting can be applied to a wide range of sectors and industries, including healthcare, education, government, business, and non-profit organisations.
What is the purpose of Social Value Measurement and Reporting?
Social Value Measurement and Reporting provides a way to understand the impact of activities and initiatives on a community or society. It also provides a way to compare different activities, enabling organisations to make more informed decisions about where to invest their resources.
What are the benefits of Social Value Measurement and Reporting?
The benefits of Social Value Measurement and Reporting include improved decision-making, greater transparency and accountability, and improved efficiency. If SV measurement and benchmarking efforts are reported properly and effectively, local communities and economies should thrive with the improved commitment from its local business sectors.
How can organisations use Social Value Measurement and Reporting?
Organisations can use Social Value Measurement and Reporting to measure and assess the impact of their activities and initiatives on a community or society.
Send our SUSTAINABILITY team a message
making our company more environmentally conscious
In an era where the importance of environmental consciousness cannot be overstated, our Sustainability Team has risen to the challenge with unwavering commitment and innovative thinking. Led by their passion for creating a better and more sustainable future, they have implemented strategies that not only benefit our company but also contribute to the greater good.

Co-founder and managing director