A business like no other…
A business like no other in the European workplace supplies industry
That is how Commercial were described after picking up a prestigious European Office Products Award.
We were thrilled to claim the Sustainability Excellence Award for resellers at Monday's ceremony in Amsterdam.
The award marked the first time that resellers have been singled out in the Sustainability Excellence category, with Commercial beating Lyreco UK & Ireland and German company Memo to the prize.
Commercial co-founder and managing director, Simone Hindmarch, received the award and said: "This ranks up there with any of the awards we have won in the past 32 years."
She added: "To be nominated among so many other inspiring organisations across Europe is one thing, but to win the award is simply amazing.
Simone was instrumental in sustainability becoming key to our operations after being invited by a client to see a screening of Al Gore's film An Inconvenient Truth back in 2006.
carbon net zero
Commercial became carbon net zero in 2006, zero waste to landfill in 2012, have used hydrogen and now electric delivery fans and are on course to achieve an ambitious carbon net zero target in 2028.
Our commitment to sustainability was hailed by the EOPA judging panel who said that "Commercial's efforts go beyond best practice across all aspects of the company."
The statement added: "The EOPA judges acknowledged that this operator is a business like no other in the European workplace supplies industry. Sustainability is truly in Commercial's DNA."
The European Office Products Awards are billed as "ultimate accolade for business products companies in Europe" bringing together leading resellers and vendors from across the continent.
The annual awards are now in their 22nd year and for the ninth time were run in partnership with Office Product International's Partnership event.
OPI CEO Steve Hilleard, who chaired the EOPA judging panel, said: "For the 22nd time, leaders from the European business supplies sector came together to reward the very best of what our industry has to offer.
"The EOPA are always a great reflection of what's going in our sector and this year is certainly no different.
"Whether it's responding to the renewed focus on sustainability, the reality of hybrid working or the necessity to embrace e-commerce, the EOPA judging panel was impressed with the calibre of the nominations in 12 categories and the excellence of the winners in every single one of them."
Other headlines of interest
Our goal is not just to inform but also to inspire and foster meaningful discussions among our visitors. We believe that an informed business is a better business and we are here to empower you with knowledge. Join us as we navigate the ever-evolving landscape of industry news, bringing you stories that matter and stories that make a difference.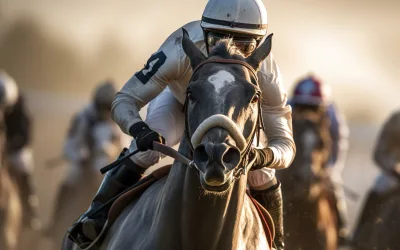 Following a competitive tender, business transformation specialists, Commercial, have been awarded a three-year GNFR contract by one of the UK's top 10 bookmakers, Betfred.
read more
Send our General Enquiries team a message
We take your safety seriously at Commercial, and that's why we use something called a "One-Time Password" or OTP. It's like a secret code sent to your email to make sure it's really you! To submit your enquiry, please complete the relevant fields and verify your email address using the Passcode button.

We encourage you to reach out to us with any enquiries, feedback, or collaboration opportunities you might have. Whether you're seeking more information about our products and services, have questions about our mission and values, or simply want to connect, our website is the ideal platform. We value every interaction and are committed to providing timely and informative responses to ensure your experience with us is smooth and satisfying. Your input drives us forward, so please don't hesitate to get in touch via the convenient contact form on this page. We look forward to hearing from you and building meaningful connections.